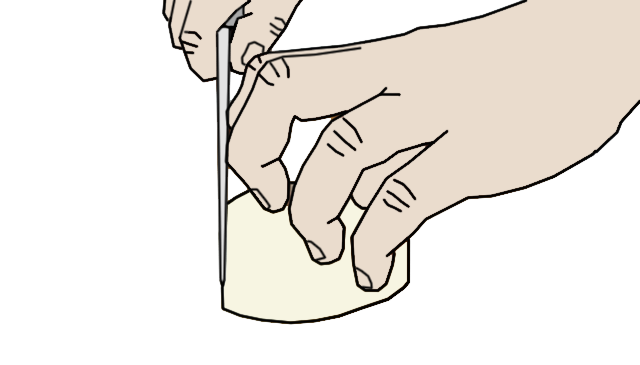 If you want your knife to remain sharp, don't cut on a dish, plate, pan, glass cutting board, or a stone counter. The only thing you should cut on is a wooden cutting board. I recommend stabilizing your board with a wet towel underneath so it doesn't slip. Often, slippage of the cutting board is how folks cut themselves with their knives.

Hold your knife by pinching the blade with your thumb and forefinger, and curling your remaining three fingers under the handle, with your middle finger touching the back of the blade.
Read the rest on Autostraddle.