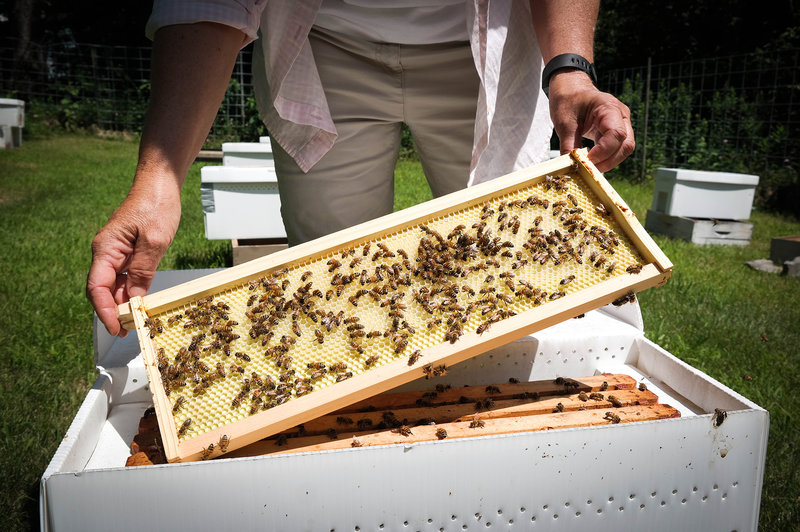 Don't worry the bees won't be going for us.
Keeping honeybees healthy has become a challenge for beekeepers. One main reason is a threat that has been wiping out bees since the late 1980s: the varroa mite.

"It's a parasitic mite that feeds on the blood of adult bees and on the brood. It also transmits virus, and it suppresses the immune system of the bees," explains Penn State honeybee expert Maryann Frazier.
But there are some bees out there with a unique mite- fighting behavior.
"The bees will take the mite and they will bite the legs and will chew on the mite," Berta says. "And if they bite a leg off of the mite, the mite will bleed to death. So the bees are actually fighting back. That's the type of genetic line we're after right now."
Read on at The Salt.