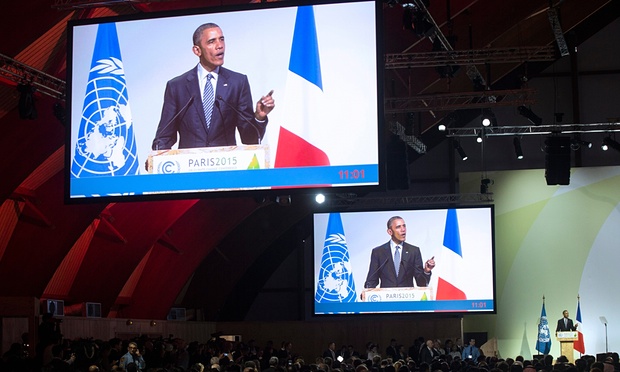 Barack Obama will look back on 2015 as a banner year for climate change in his final State of the Union address on Tuesday evening.

But 2016 will see the president back in the trenches, fending off law suits and Republican attacks that could undo his climate plan, and scrambling to get to key items on his to-do list before exiting the White House.

In a sign of the battles yet to come, Mitch McConnell, the Senate majority leader , said he had invited as his guest a Kentucky coalminer who lost his job when his mine shut down, a gesture intended as a rebuke to Obama.
Read the rest on The Guardian.