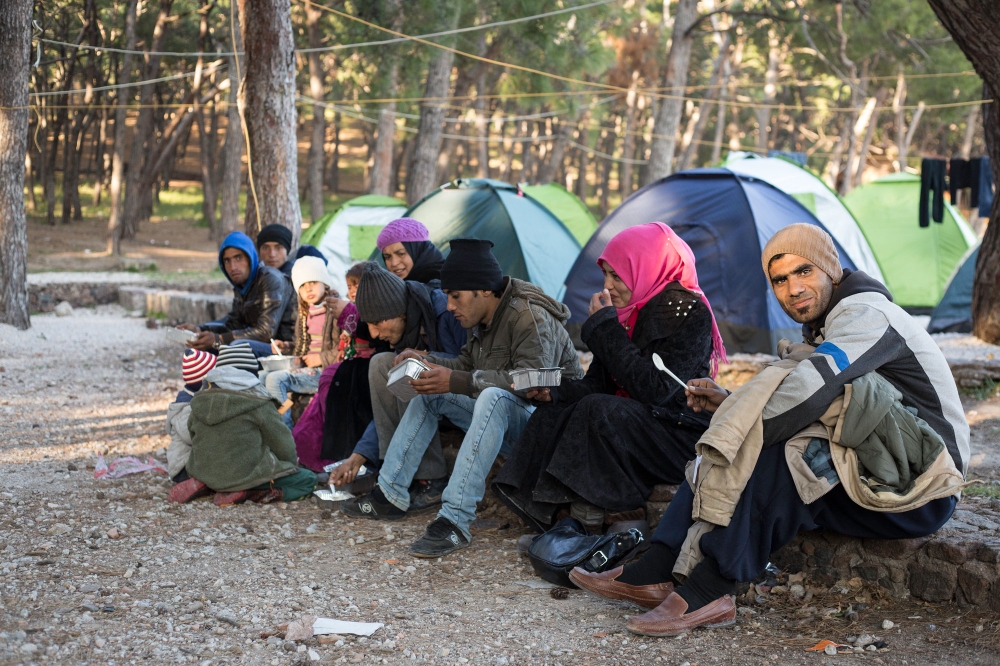 Cooking for hundreds of people is a big enough challenge when you're working in a professional kitchen. Doing it on the front lines of Europe's refugee crisis adds another layer of difficulty.

Not that this fazes the No Border Kitchen crew. They set up on the street, in squats, and in the carriages of disused trains, serving thousands of meals to refugees every day, often under threat of eviction from the police and local authorities.

On the Greek island of Lesbos, I find the kitchen at the side of a road about half a mile north of the island's ferry terminal. It's a cold afternoon in December and the crew has been here around six weeks. The camp is set up right next to the shoreline and every now and then, an overcrowded dinghy will land on the beach only metres away. Letters crafted from cardboard and tied to some railings spell out the words "REFUGEES WELCOME."
Read the rest on Munchies.