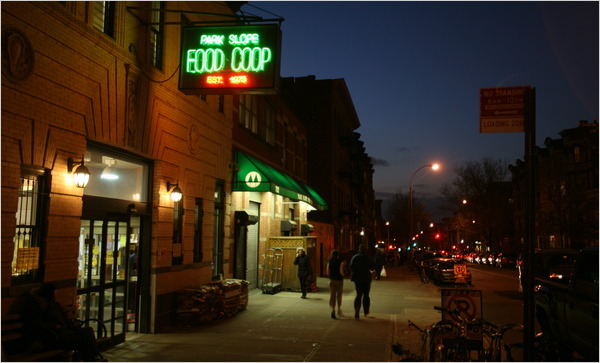 With the minimum-wage fight now a major 2016 political issue and everyone from McDonald's to Danny Meyer getting attacked over worker pay, food co-ops are worriedthat their prized alternative model built on member volunteers will be the next target. Since most co-ops rely on members to unload produce, stock bins, and work the registers in exchange for (at best) a discount, the National Labor Review Board is currently going after companies for underpaying for these kinds of activities, as co-ops do seem to be getting a pretty good deal on their labor.

As a result, the AP says, several co-ops around the country have simply phased out their volunteer programs entirely — Honest Weight in Albany most recently, but it mentions others, as well, in Pittsburgh, Indiana, and Vermont. It's a hard decision to make (the group work ethic creates a "very different loyalty to the store," they argue).
Read the rest on Grub Street. Feature image via The New York Times.