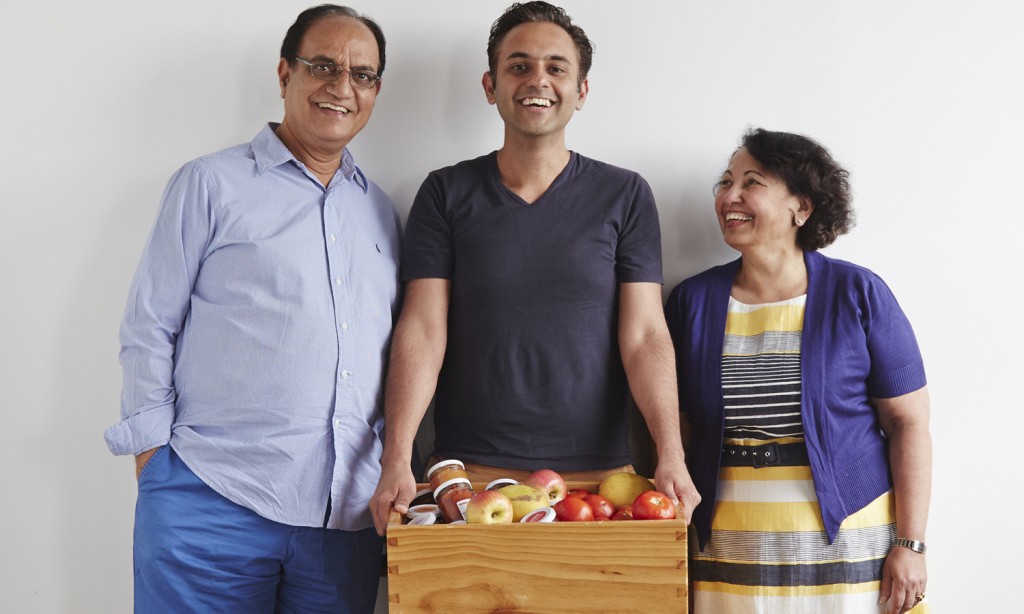 A few years ago, Ankit Chopra of Sydney, Australia left his full time IT job to spend time traveling abroad in Europe. He became a chef in Paris (at Le Courdon Bleu and L'Astrance) and worked in Michellin 3 star restaurants. While in Europe, Ankit also volunteered for Oxfam and worked in community dining rooms (used to be called soup kitchens) while learning about the global food waste crisis. A few years after Chopra moved back home to Australia in 2009 he founded of Eat Me Chutneys and is now working with his family to fight waste and turn ugly produce into 200-300 jars of chutney every week.

At Chutney HQ, as Ankit refers to his home now, Eat Me Chutneys (EMC) recovers some 30-50 kilos a day of ugly produce mostly from small farms within a few hours of Sydney, Australia. His parents help him run the company. His mother Jaya, has the chutney-making skills and heirloom recipes passed-down from generation to generation and his dad, Bhupinder, is Protector of Produce because he used to grow fruit and vegetables in India and like most home-growers, he developed a greater appreciation for where food comes from. And the family also came to appreciate all produce he grew, whether it was near-perfect, small or misshapen. But when the family moved to New Zealand and then Australia after that, they were shocked to find that most supermarkets carried produce that all looked near-perfect.
Read the rest on Food Tank.