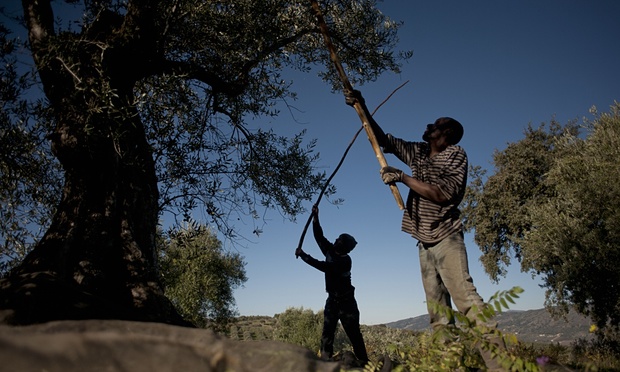 They have witnessed – and withstood – much of Spain's rich history; their thick, gnarled branches steadily supplying olives to a changing roster of Romans, Moors and Christians. But recent years have seen Spain's thousand-year-old olive trees face one of their biggest threats to date: a growing demand for unique garden ornaments that has led to the trees being uprooted and transported around the world, from northern Europe to the US and the United Arab Emirates.

"We're losing some of the biggest and oldest trees of Europe," said César-Javier Palacios of Madrid's Félix Rodríguez de la Fuente Foundation. The foundation, dedicated to honouring the memory of one of Spain's best-known naturalists, recently launched a campaign to try and keep these trees in Spain.
Read the rest on The Guardian.