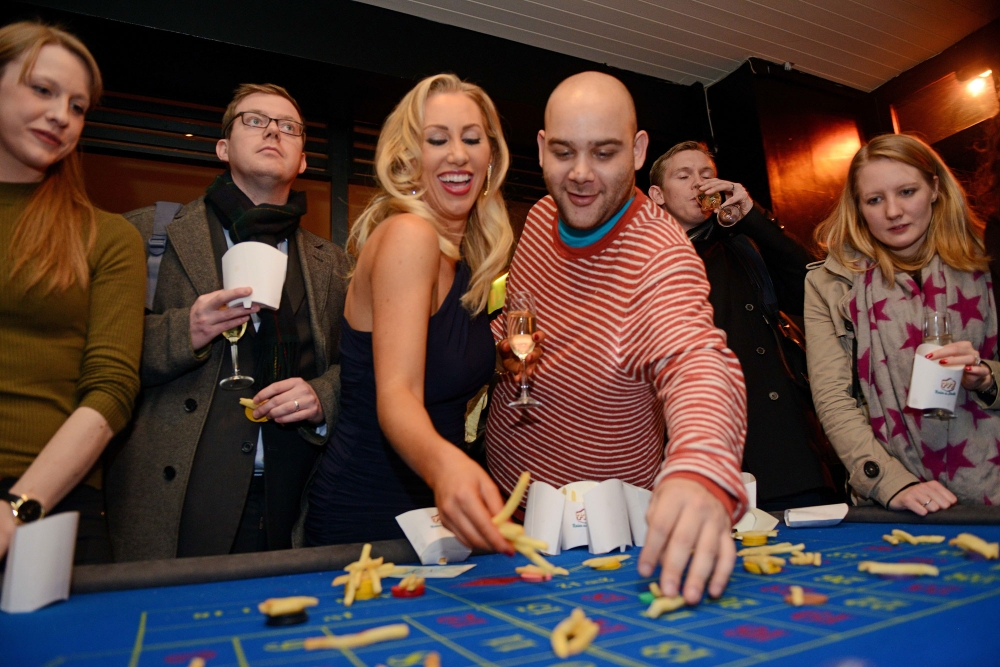 The night is billed as "The World's First Food Casino." I think it probably is, considering we're promised the chance to bet with actual French fries and exchange our winnings for an array of burgers and sides. Similar to All-In Kitchen, the recent, temporary poker-themed restaurants that saw gamblers play for three-course dinners, the "casino" is actually a pop-up taking over an American-style diner in London's Soho.

The poker pro I'm pinning my hopes of a free dinner on is Jerome Bradpiece, who represented the UK at the International Federation of Poker's European Nations Cup and has won over £1,000,000 in poker tournaments. He messages me with burger and fries emojis as I make my way to Soho, so I'm confident his eyes are on the prize.
Read the rest on Munchies.