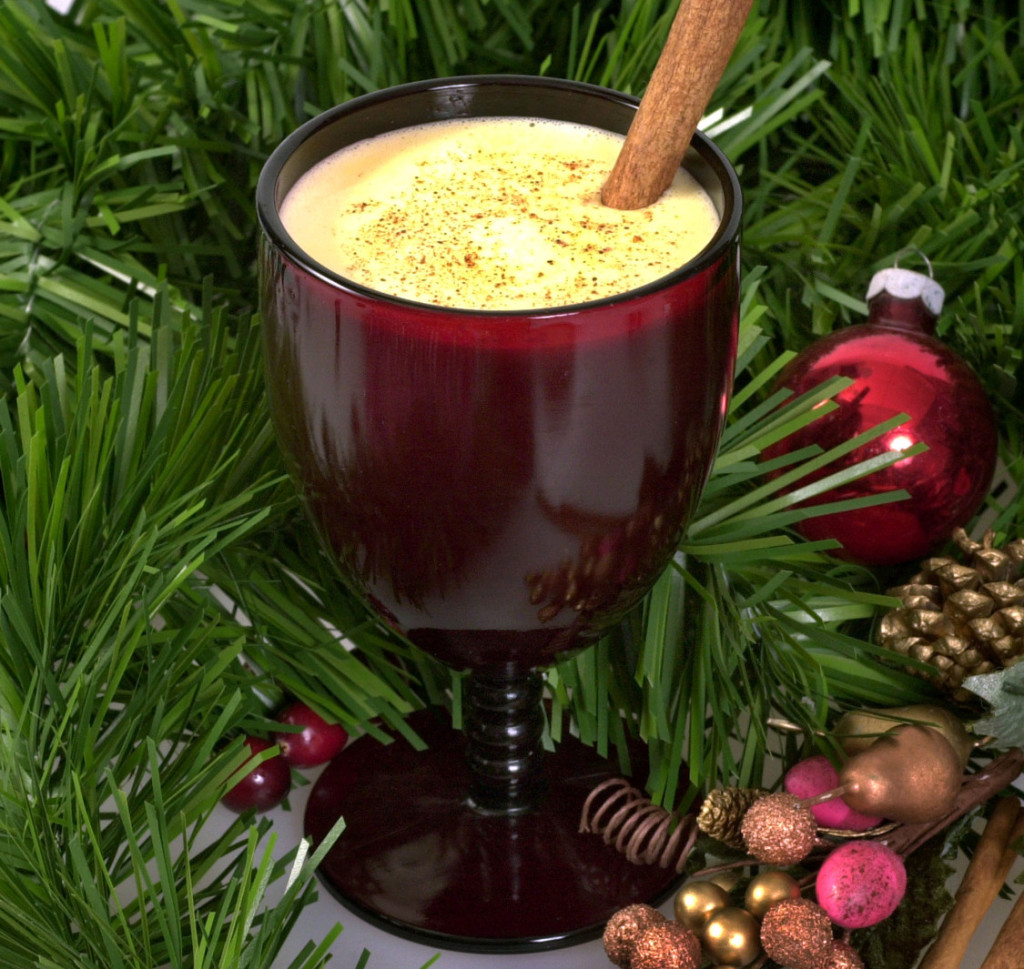 Eggnog is a drink with a long history. It's a descendant of the medieval posset—a mix of hot milk, booze, sugar, and spices—drunk because people loved it, but also traditionally touted as a cure for colds, chills, fever, and flu. The Mickey Finns with which Lady Macbeth knocked out King Duncan's guards were cunningly concealed in possets, which, due to the yumminess and popularity of possets, worked like a charm.

The word eggnog seems to have been an American invention, first appearing in the late 18th or early 19th century. No one is sure where it came from. It may have evolved from nog, an old English name for a variety of strong beer, or from noggin, a small wooden mug used to serve drinks in taverns.
Read the rest on The Plate.