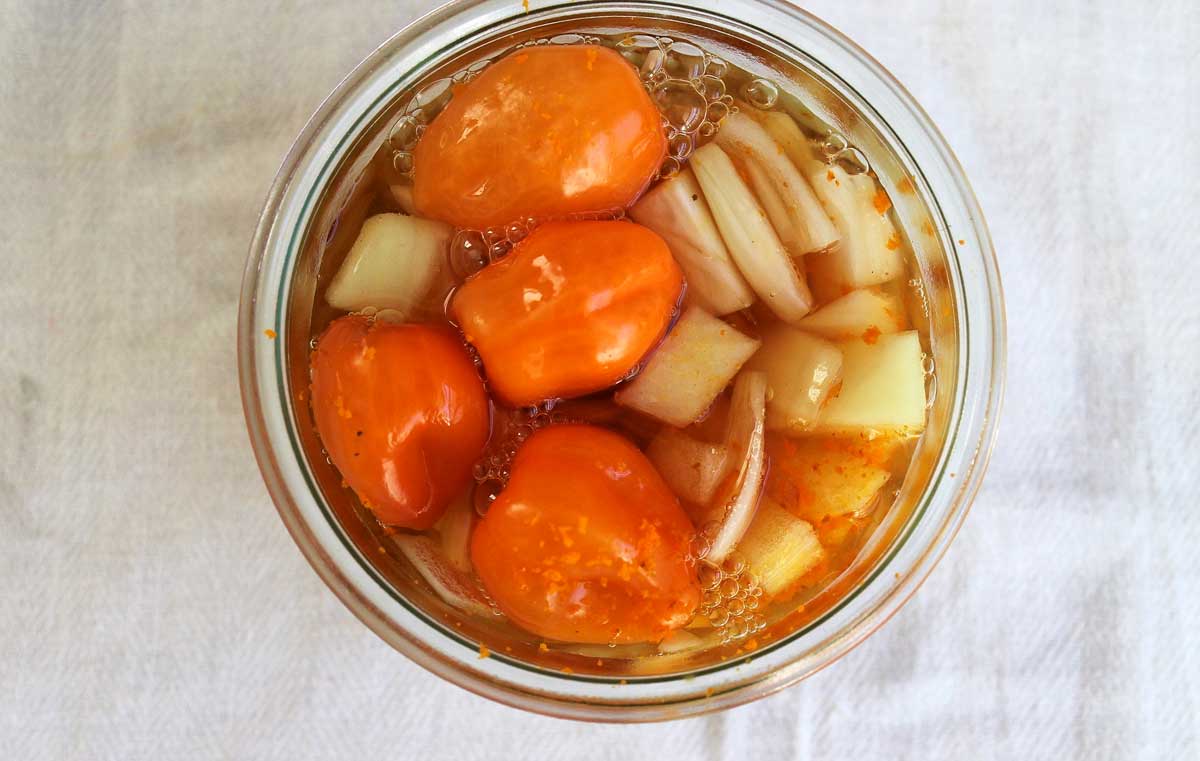 They say food is the best medicine. In some cases, that truism can be taken quite literally.

Studies show that garlic may help reduce heart disease; cayenne is effective against arthritis; and ginger is good for a host of gastrointestinal ailments. Besides their other health attributes, ginger, hot peppers and garlic are traditional cold remedies. Herbalists have long combined them withapple cider vinegar—which has numerous purported health benefits of its own, from treating diabetes to promoting heart health—for a powerful herbal elixir: fire cider.
See the recipe at Modern Farmer.