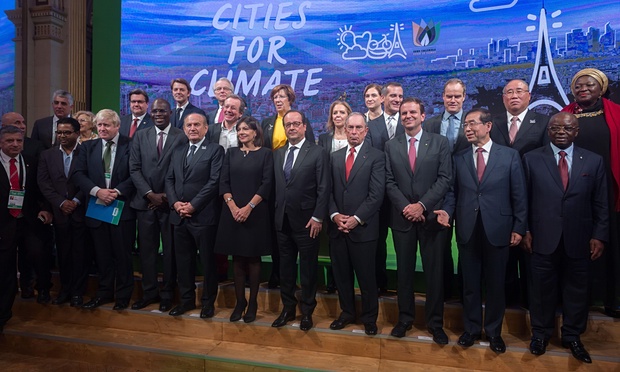 In the industrial northern suburbs of Paris, 195 countries are locked in talks to reduce national climate emissions. They sweat it out 24/7 in anonymous, hangar-sized buildings, protecting their interests, giving away as little as possible – exhausted by the 20-year struggle to make even marginal cuts.

Meanwhile in Paris's palatial Hôtel de Ville, 450 mayors from around the world have been listening to movie stars like Leonardo di Caprio and Robert Redford. The mayors are confident, quaff the best wine and congratulate themselves on committing their cities to doing far more to combat climate change than any central governments could ever hope.

The contrast between local and national politicians in Paris for the UN Climate Change Conference has been stark. What it shows is that much of the power to reduce climate emissions lies now with cities, not national governments. In the last few weeks, dozens of cities have lined up to announce targets that far surpass anything that countries can hope to do.
Read the rest on The Guardian.