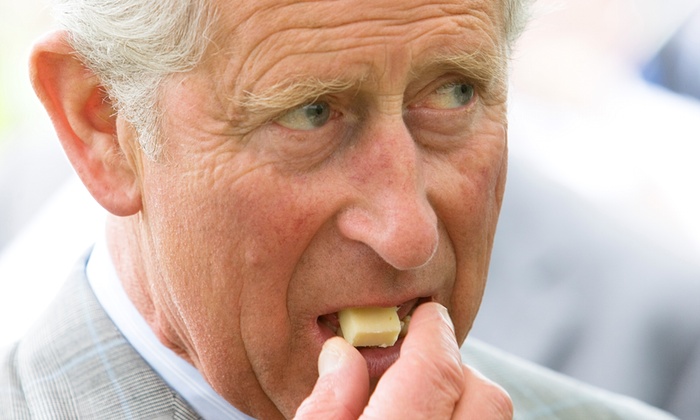 He recalled a visit to Paris in 1992 when he pleaded the case for British specialist cheese producers – and said that more than two decades on, his concerns were only heightened in a world of genetically modified produce.

"What will become of the Brie de Meaux, the Crottin de Chavignol or the Bleu d'Auvergne?" the 67-year-old asked.

"In a microbe-free, progressive and genetically engineered future, what hope is there for the old-fashioned Fourme d'Ambert, the mal-formed Gruyere de Comte or the odorous Pont L'Eveque?"

The prince said that while it may sound "silly" to say so, "a very important part of the whole magnificent edifice of European civilisation rests on the inherited genius and craftsmanship of the people who make such distinguished concoctions".
Read the rest on The Guardian.