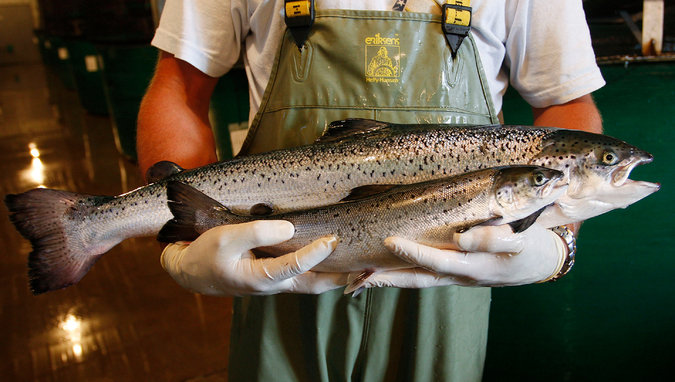 Federal regulators on Thursday approved a genetically engineered salmon as fit for consumption, making it the first genetically altered animal to be cleared for American supermarkets and dinner tables.

The approval by the Food and Drug Administration caps a long struggle for AquaBounty Technologies, a small company that first approached the F.D.A. about approval in the 1990s. The agency made its initial determination that the fish would be safe to eat and for the environment more than five years ago.
Read the rest on The New York Times.