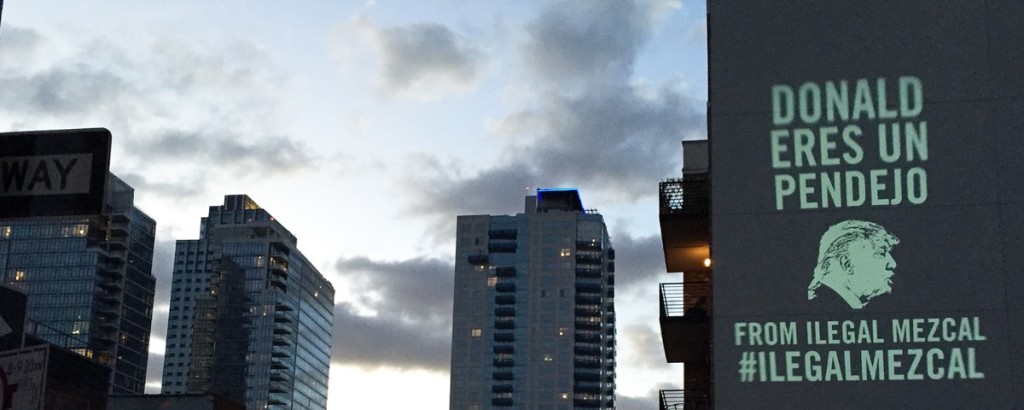 Is there anything better in this crazy, fucked-up world than sipping on a glass of smooth mezcal? How about if you are quietly sticking it to Donald Trump and everything he stands for at the same time?

John Rexer, the founder of Ilegal Mezcal, certainly doesn't think so, and he's willing to let the whole world know that neither he nor his mezcal are going to stand for right-wing anti-immigrant rhetoric. In July, his company launched a guerrilla smear campaign against the Republican candidate, wheat-pasting thousands of anti-Trump posters all over New York, Miami, Los Angeles, San Francisco, and Oaxaca. The posters simply read "Donald Eres Un Pendejo"—"Donald, You're an Asshole"—alongside a silhouette of the most infamous hair in politics.
Read the rest on Munchies.