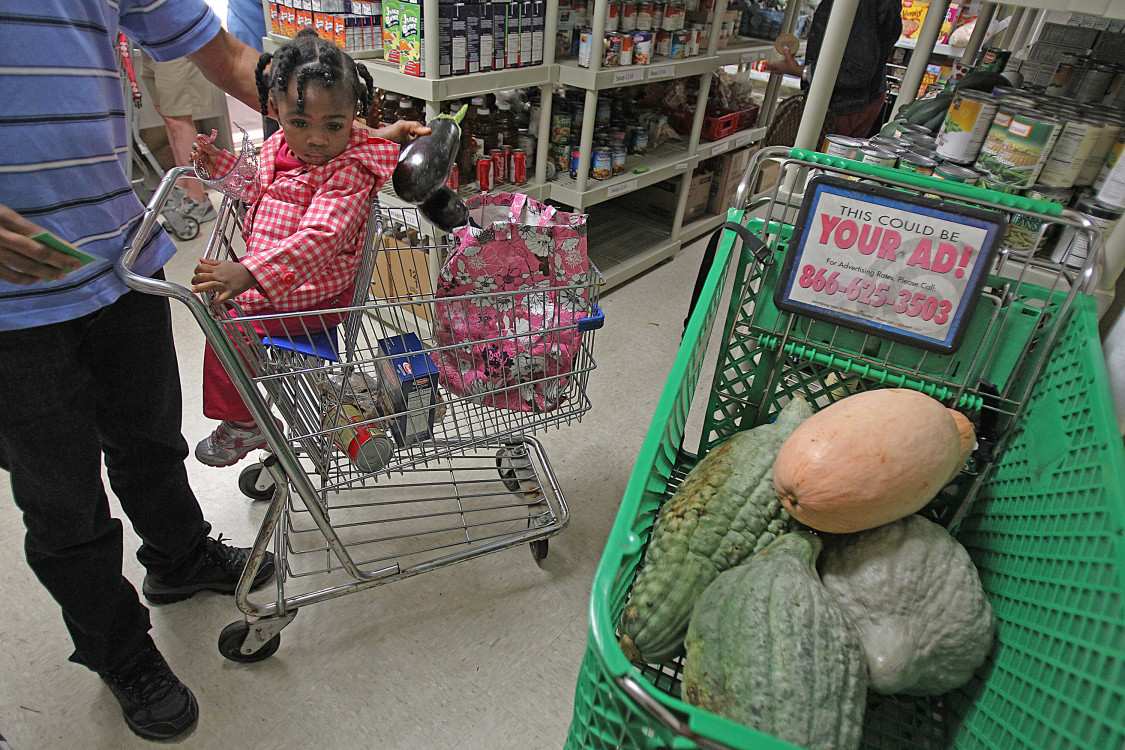 The world's creepiest vegetable, bar none, is the blue Hubbard squash. But that shouldn't stop you from cracking it open and giving it a try in place of your old fall standbys.

Hubbard squash is a winter squash. This last a classification that has nothing to do with botany, but is all about squash use in the kitchen. Unlike summer squashes, which have delicate, edible shells and seeds (think zucchini) winter squashes have tough, inedible shells and hard seeds. And tough means tough. Amy Goldman, author of The Compleat Squash, says that the best way to crack open a Hubbard squash is to put it in a sack and drop it from a height onto hard ground. Alternatively, you can whack it, battleaxe-style, with a heavy-duty meat cleaver.
Need more convincing? Read on at The Plate.