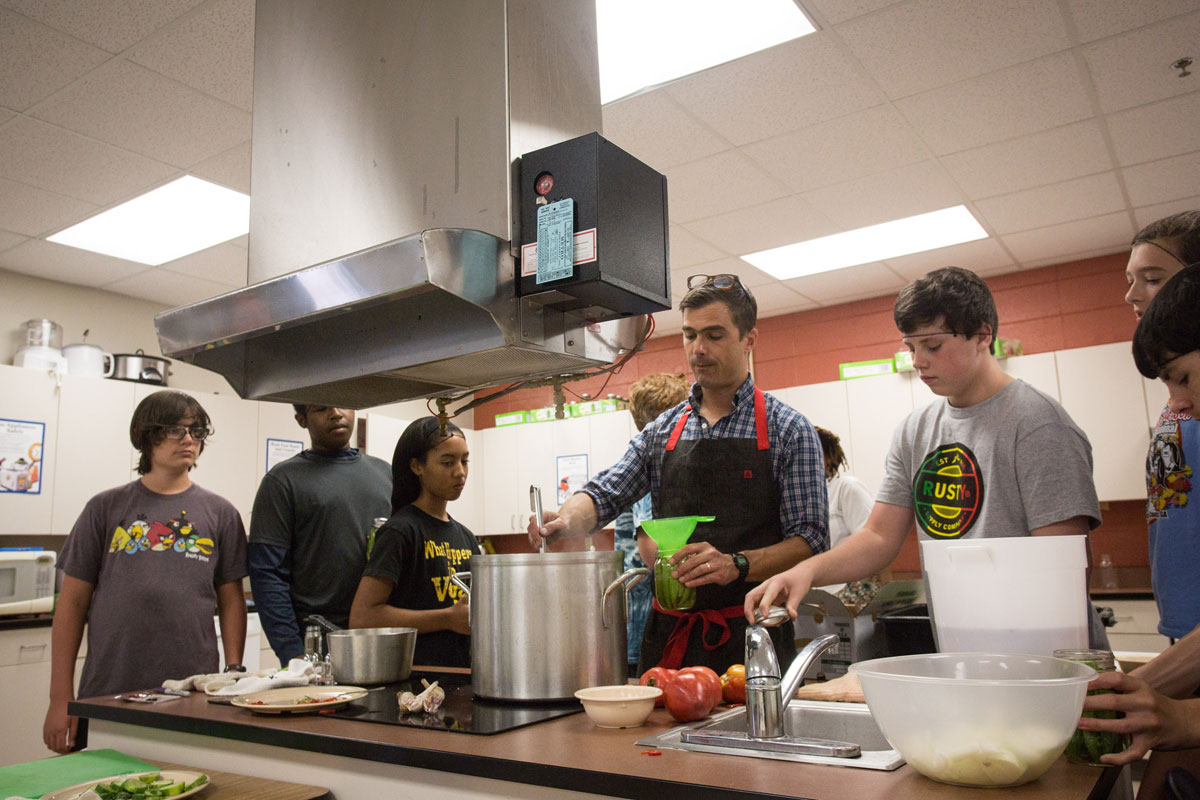 When the chef heard his oldest daughter wasn't learning to bake by mixing butter, eggs, and flour herself, Acheson called the school superintendent to complain. According to Acheson, the superintendent—Philip Lanoue, the 2015 National Superintendent of the Year—agreed that home ec needed work. He'd considered cutting it. Instead, he told the chef: "Why don't you fix it?"

Acheson—who owns four restaurants and a coffee shop, writes cookbooks, and travels regularly as a food personality—didn't need another job, he jokes. But he saw an opportunity to use his expertise and celebrity to bolster an atrophying school course—and impact poverty and obesity in his community at the same time.
Read on with Modern Farmer.