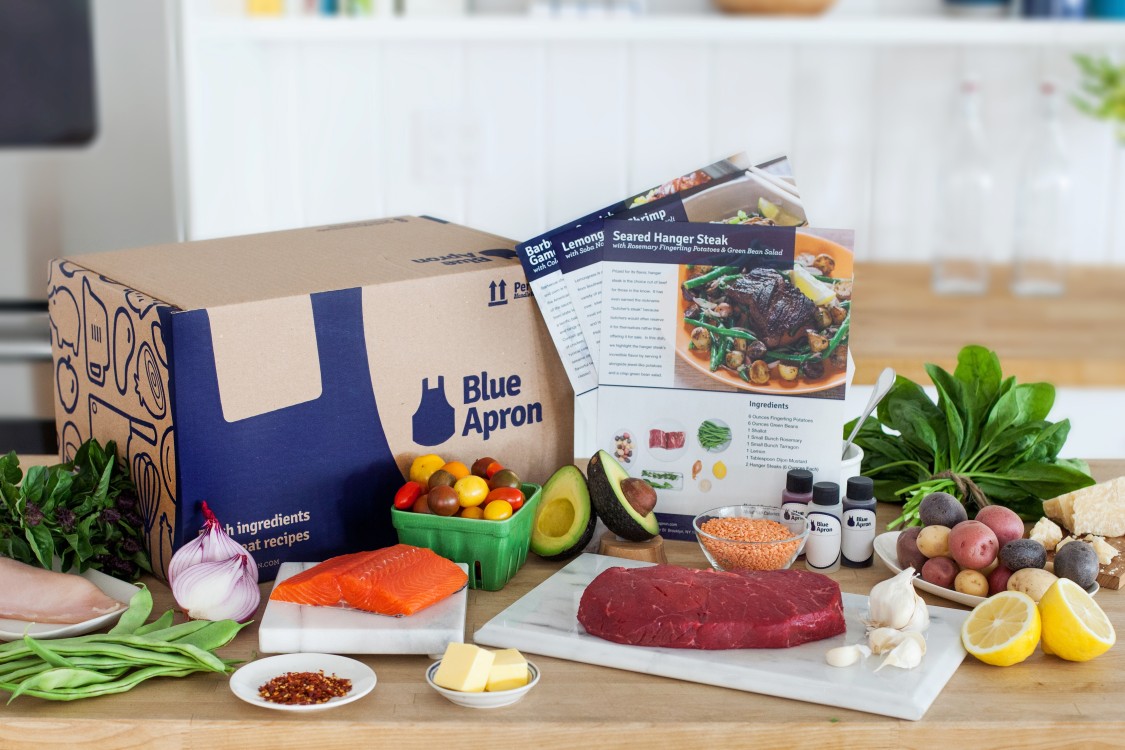 Blue Apron, a company that creates and delivers kits of recipes and ingredients, now sends out three million build-it-yourself meals a month. This is up from last year, when the company was shipping just  half a million meal prep kits a month. Combine that with competitors like Plated and Hello Fresh, and the trend is clear; a significant number of people are cooking from kits that take the grocery shopping and guesswork out of cooking.

Each of the companies offers a similar promise of good-tasting meals that aren't too fatty (they have calorie limits) and take only about 30 minutes to prepare. This commitment is—according to conversations with customers and a search of reviews and social media posts—fulfilled. Making a satisfying meal is a matter of chopping, reading, and eating. It requires only a kitchen and a kit.
Read the rest on The Plate.