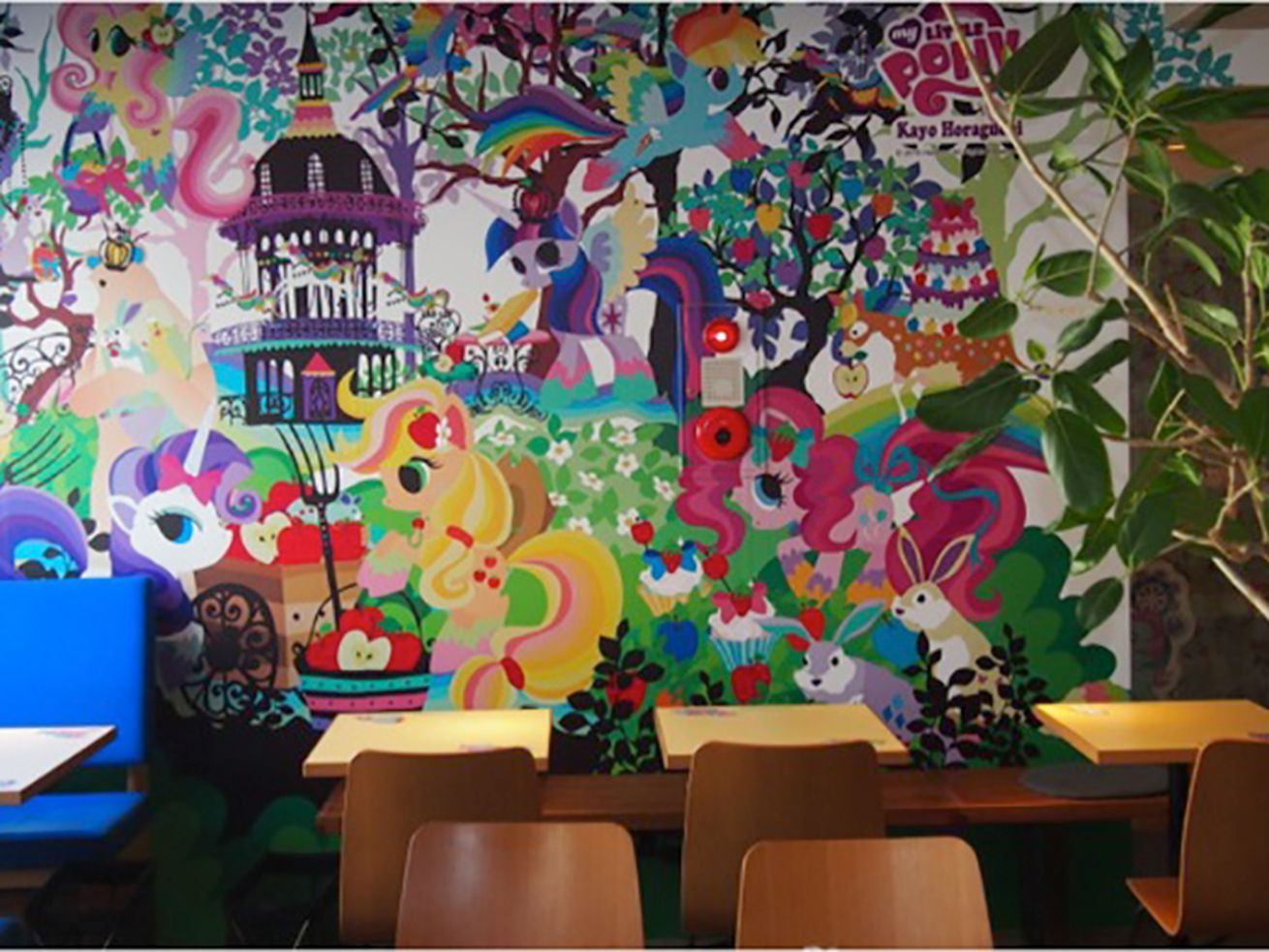 Calling all hungry bronies and pegasisters: Japan is home to the world's first official My Little Pony-themed restaurant. According to a press release (translated), the cleverly named My Little Pony Cafe opened last week and will remain open in Tokyo until November 29. The pop-up is a collaboration between Sega Toys, which makes My Little Pony; Umajo, a professional women's horse racing team; and Sunday Jam, a restaurant that is known for its pancakes.

Everything in the colorful restaurant is themed, writes Tech Times. The cafe features a massive mural of My Little Pony characters and there are My Little Pony horse dolls everywhere. As for the food, the menu features items like banana, chocolate, and marshmallow pancakes drizzled with a very pink sauce and topped with a My Little Pony cookie. There is also a matcha chocolate latte with pony-themed foam, My Little Pony-emblazoned toast, and "a milky rainbow parfait."
Read the rest on Eater.