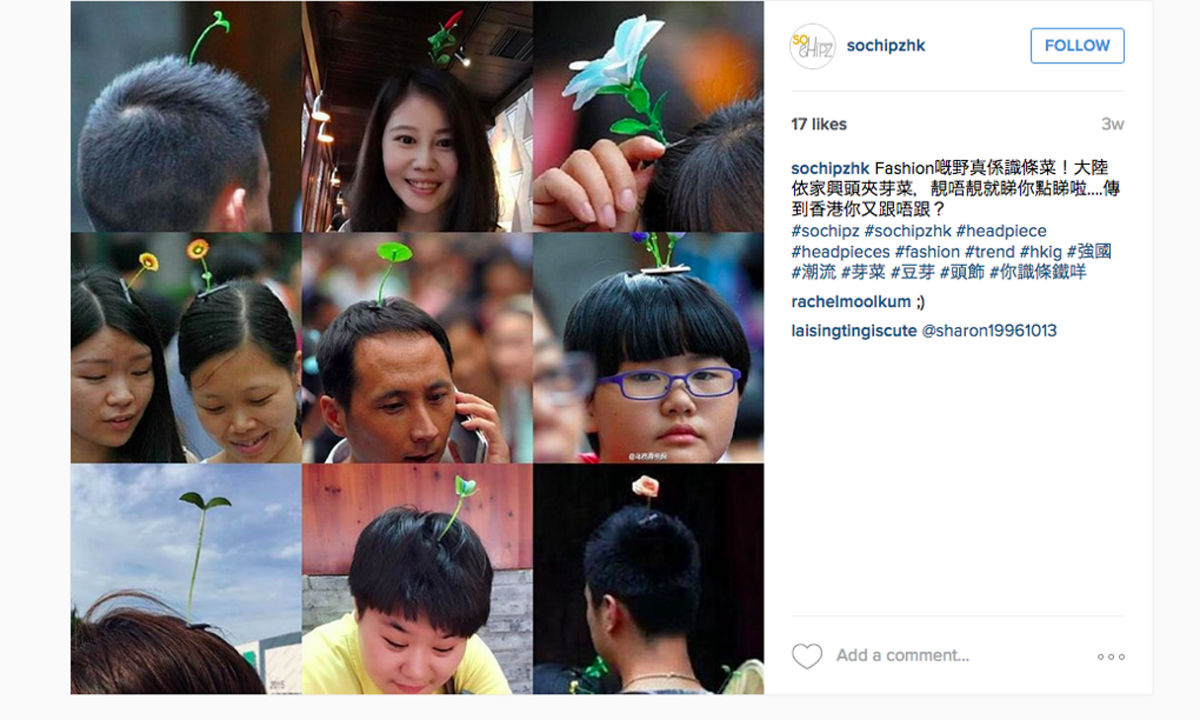 Intersections of food, design, and fashion…quite literally.
One of the newest hairstyle trends in China's cultural center, Beijing, really speaks to those of us who care deeply about the beauty of food (if not fashion): bean sprouts, pinned to the hair. Some English-language reporters have dubbed it "Sproutcore."
For more on the trend and lovely photos visit Modern Farmer.