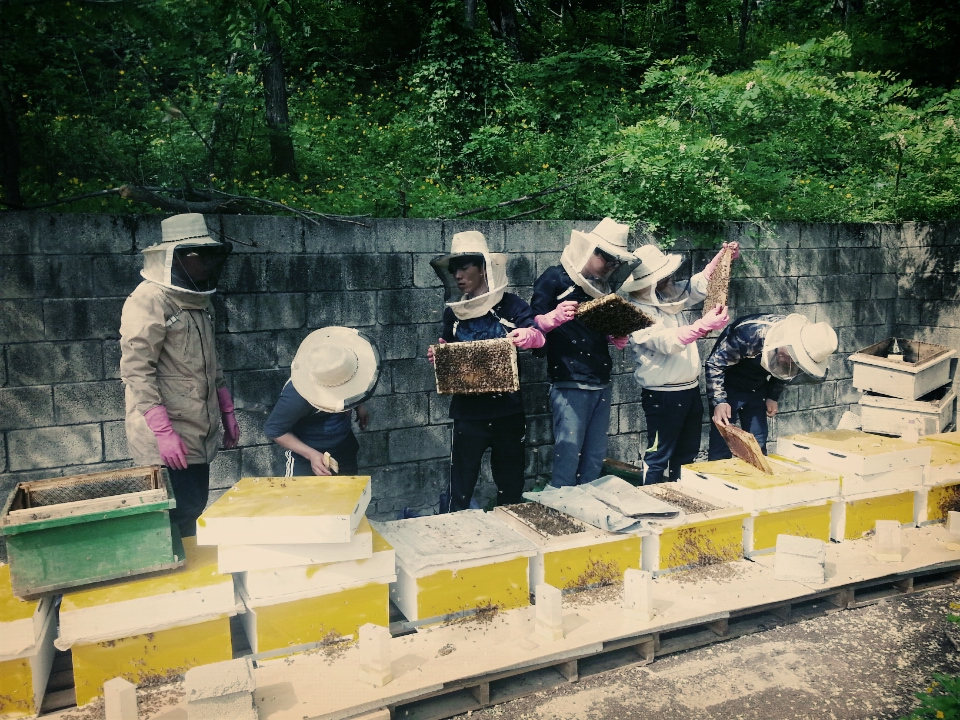 In Chuncheon, South Korea, four North Koreans and six South Koreans stand in a row, uniforms donned, faces serious and intent, all concentrated on a sole cooperative task: keep the queen bee alive.

Kangwon National University, where these ten students work together, is two hours east of Seoul, in a small, flat basin ringed by beautiful mountains, rivers, and lakes. A city of some 250,000 and the capital of Kangwon Province, Chuncheon is most famous for its dak galbi, a spicy, gochujang-based concoction of stir-fried chicken, and for being the setting of the famously tragic Korean television sensation Winter Sonata. And, now, for the university's bee program.
Read the rest on Lucky Peach.