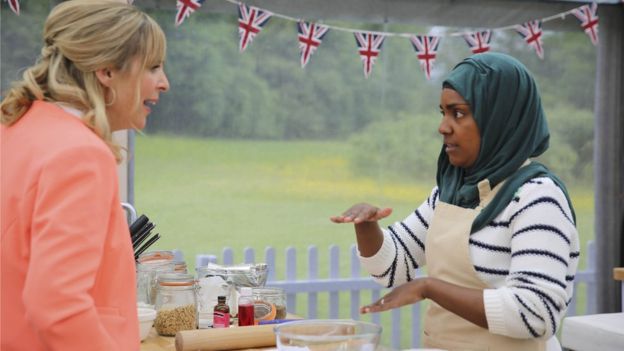 If you have not watched The Great British Bake Off, you're missing out. The competition strikes a very different tone from the usual reality food TV shows in the US.
 The final became the most-watched TV programme of the year, with an average audience of 13.4m people, according to overnight figures…

Nadiya, 30, from Leeds, baked a "big fat British wedding cake" adorned with jewels from her own wedding day as the showstopper in Wednesday's final. At the show's peak, 14.5m people tuned in to see Nadiya's victory.
Read on with the BBC.