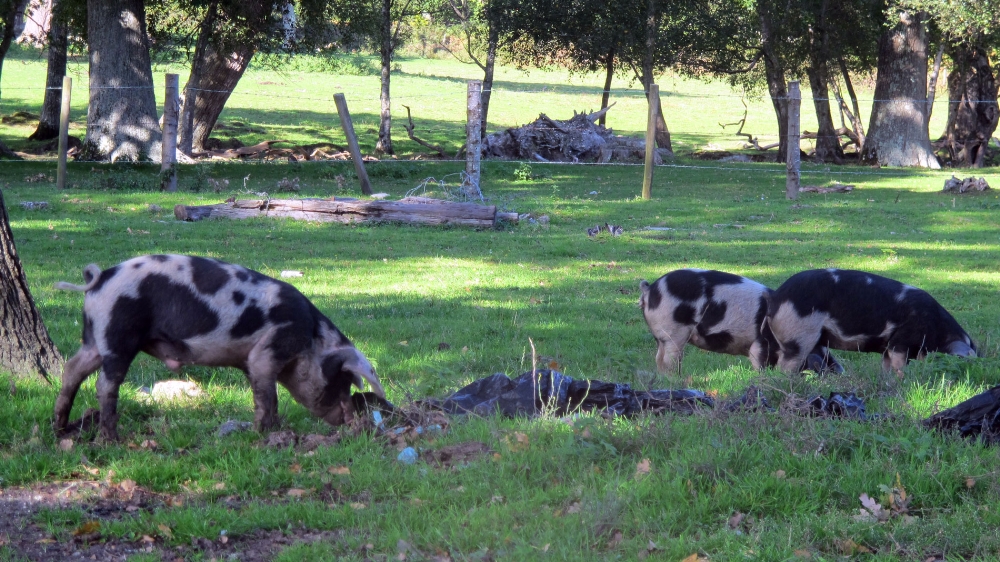 "Luna! Luna! Pig, pig, pig!"

I'm in the middle of New Forest in the south east of England with smallholders Rowena Wedge and Patrick Cook. We're hunting for their sow Luna, named after the Harry Potter character you're most likely to bump into at a gong bath. She's been put out here to roam and gorge on acorns with her 11 piglets as part of the annual pannage season.
Read the rest on Munchies.