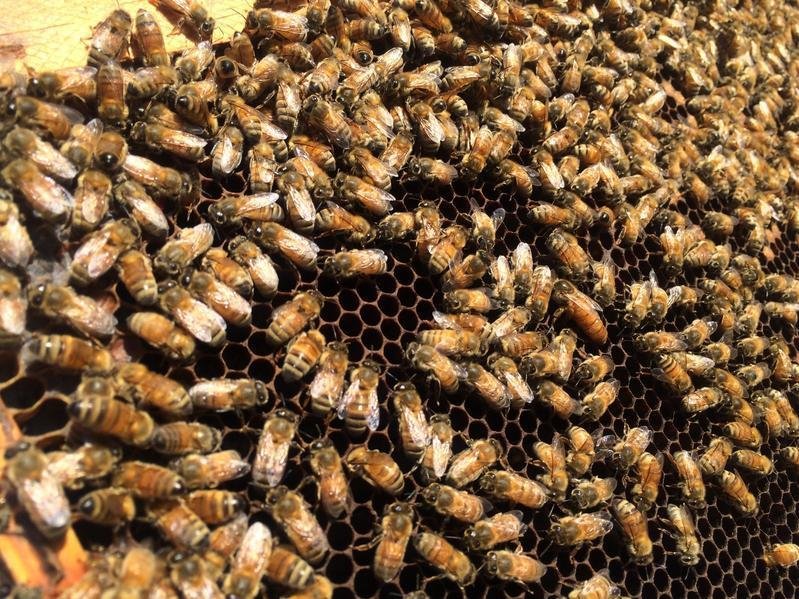 The drought in California over the past four years has hit the agriculture industry hard, especially one of the smallest farm creatures: honeybees. A lack of crops for bees to pollinate has California's beekeeping industry on edge.

Gene Brandi is one of those beekeepers. He has a colony of bees near a field of blooming alfalfa just outside the Central California town of Los Banos. He uses smoke from a canister of burning burlap to calm the bees.

"It evokes a natural reaction, as if there were really a fire. And smoke helps to mask the pheromones that they communicate with," Brandi explains.
Read (and listen to) the rest on The Salt.