After violence: black and blue huing into yellow, gruesome reminders.
Plates break, each piece a shattered life.
The next morning she's stunned to see her mom measuring coffee into the pot.

Early the sun unbearably suffocates the canvas.
Outside scents of trees, campfires, and forest after rain, reeks of her father's smoky fingers
probing.

She is a fish.

A fort is built around her bedroom, guarded by burly men.
She dreams of safely sleeping.
Her men, outfitted in army green, ammunition belts, rifles at attention, refuse to serve.
At night, every night, they storm her room,
one by one.

Living in a story of a house. The people sliced her head, opened the right door, the closet door.
That's where she hid. Her body sent to the basement of haze.
Change her story.
Now she's brave, cutting her mind out of a cloud.


---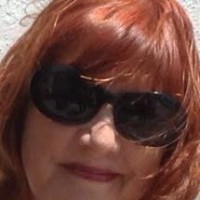 Lori Lynn Turner has published in the Brooklyn Rail, Killing the Angel, and The Inquisitive Eater. She recently completed a memoir, It's in the House, and a novella, Serena's Home. She is the Associate Director of The New School Writing Program where she also oversees the reading series. Lori Lynn received her MFA in nonfiction from The New School, and B.A. in Creative Writing, focusing on poetry from San Francisco State University.