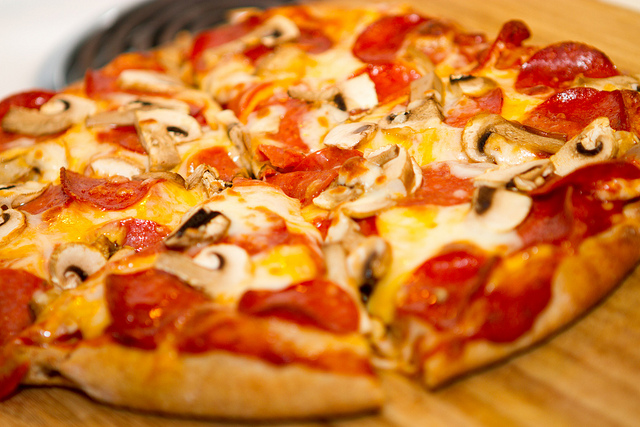 Pizza is the true food of the people. A sauce-smothered crowdpleaser to placate awkward dining partners (Gwyneth Paltrow herself couldn't refuse a two-for-one Pizza Express deal) and late night munchies attacks alike. Even those self-hating pizza deniers must feel a twinge of regret when face-to-face with the doughy, cheese smothered slices of happiness. What other foodstuff has driven people to survive on nothing else for more than a quarter of a century? Sure, everyone went crazy over cupcakes for awhile but Hummingbird Bakery hasn't branched out into contraceptive devices yet.

Given pizza's status as carby equaliser among men, it comes as little surprise that a new (highly scientific, obvs) study from Italian chef Alessio Mecozzi and communications company Klaus Davi has claimed that pizza is the most photographed food on Instagram.
Read the rest on Munchies.