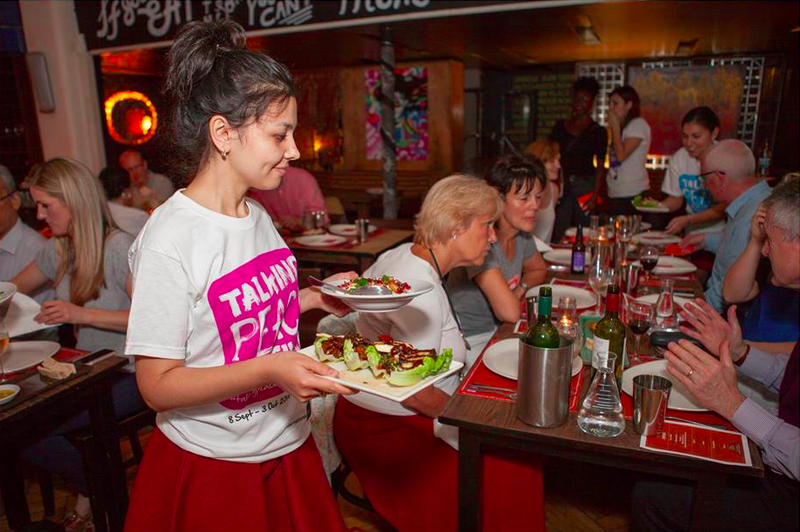 In an underground skate park housed beneath London's Waterloo station, there lies a pop-up restaurant. It's not a literal underground supper club or temporary home to a rogue chef in need of kitchen space. This is Conflict Café, a month-long pop-up restaurant that uses food as a vehicle for dialogue on conflict and peacebuilding.

Organized by London-based peacebuilding charity International Alert, each week of the pop-up brings a new chef and cuisine from the many regions in which the organization works. Conflict Café kicked off with Middle Eastern food to highlight the Syrian migrant crisis, then moved to Nepal to learn about the effects of the country's devastating earthquake and civil war. This week, diners will try Colombian cuisine and learn about its civil war, while next week they'll turn to the conflict between Turkey and Armenia, two neighbors at odds over a genocidal history.
Read the rest on Eater.