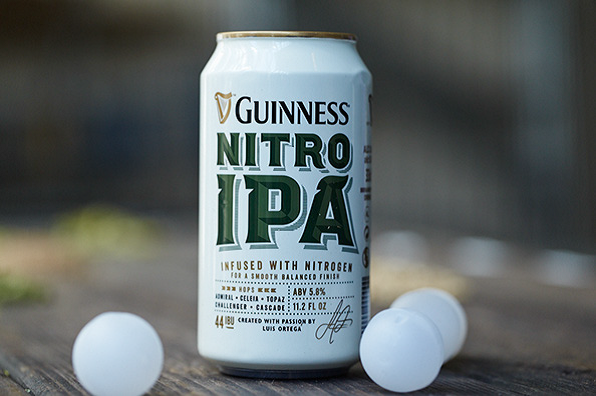 Guinness may be synonymous with the creamy, black stout from Ireland, but the struggling brand has been branching into new territory in the U.S. After introducing Blonde American Lager last year, the brewer is now launching an India pale ale to compete with the country's growing craft brewers.

The new Nitro IPA, a "hop-forward" beer brewed with five kinds of hops in Dublin, is canned with the same little nitrogen-filled ball (which they call a "widget," pictured above) found in regular Guinness that the company says helps to create a thick, creamy head. It will be launching in the U.S. this month.
Read the rest on Buzzfeed News.