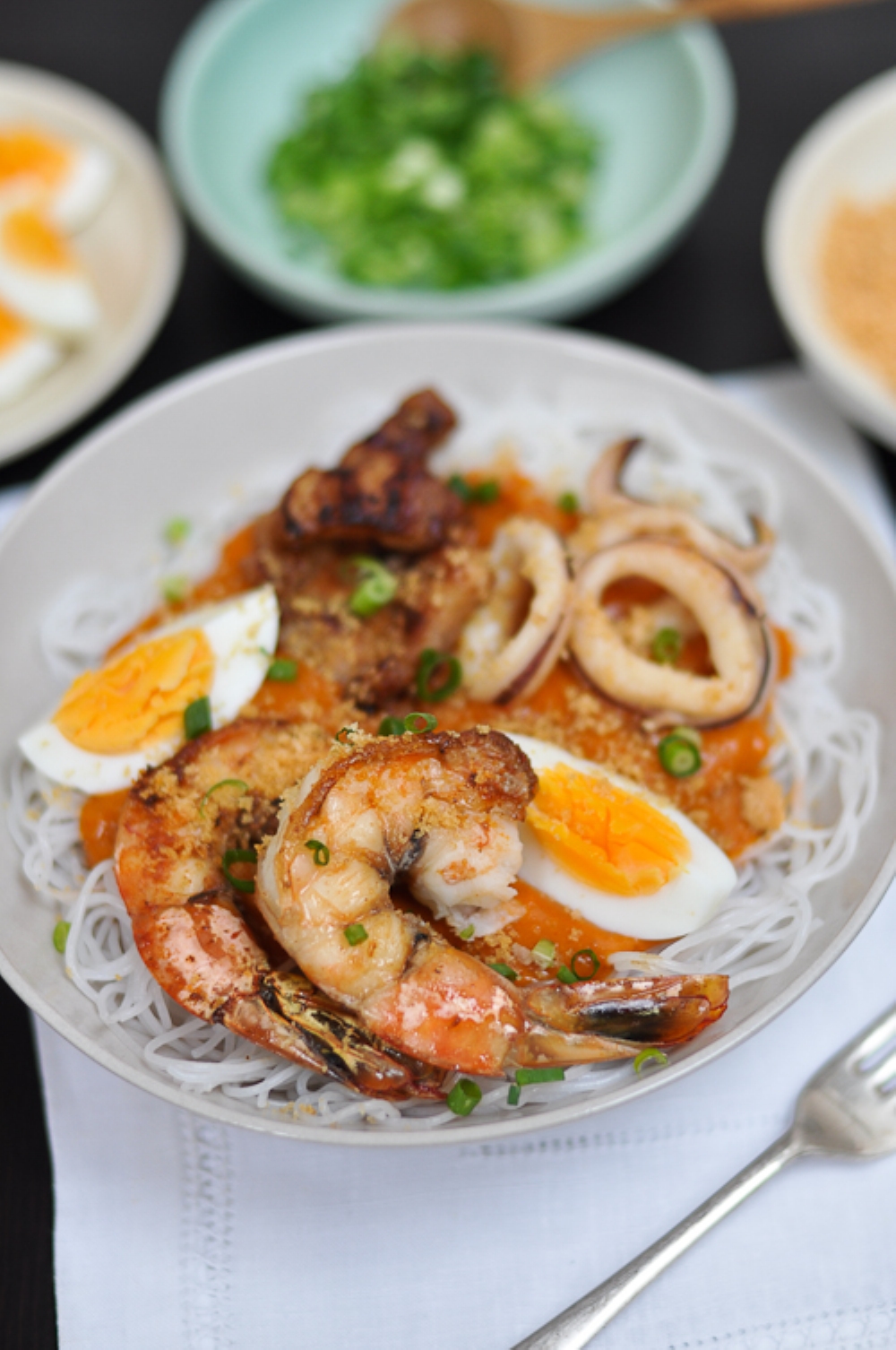 As I'm sure you can relate, my life is richer for having eaten certain things. That's the lotto of life, right? Italians hold all pasta-bragging rights, Greeks are octopus masters, and Hawaiians have their pokē bowls. For example, it's through certain dishes that I finally understand the very-real poverty of my family. My late-grandmother lost her shit for lugaw—a congee-like soup of rice, chicken, garlic, and tofu. A plastic bag of it costs a dollar or so at a street stall. She daily longed for this simple, hearty sludge and I was eager to try it.

Of course, the nearest lugaw stall was just 100 metres from where she lives. We handed over a few pesos and took a seat as the wife-and-husband team, who greeted my relatives by first name, prepared shallow metal bowls of the steamy broth. Fried cubes of tofu or pork come with, as does sweet soy for drizzling into the pale rice soup. Slurping it by the plastic spoonful, I was relieved to find I loved it. Each mouthful confirmed what we know to be true: a good meal can cost you hundreds, a great one nothing at all.
Read on with Munchies.