Break up
The citizens watch, wait.
April or May? Never June.
The April betters wager time
when columns of the grand river Nenana
breakup, sharp and necessary.
Elsewhere, on land, mud breaks up.
This is it. Spring in Alaska.
---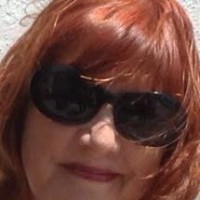 Lori Lynn Turner has published in the Brooklyn Rail, Killing the Angel, and The Inquisitive Eater. She recently completed a memoir, It's in the House, and a novella, Serena's Home. She is the Associate Director of The New School Writing Program where she also oversees the reading series. Lori Lynn received her MFA in nonfiction from The New School, and B.A. in Creative Writing, focusing on poetry from San Francisco State University.