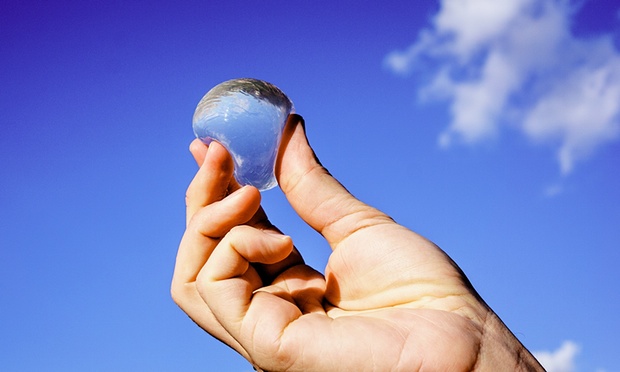 An edible alternative to plastic water bottles made from seaweed has topped the UK round of an EU competition for new, more sustainable products.

The new spherical form of packaging, called Ooho and described by its makers as "water you can eat", is biodegradeable, hygenic and costs 1p per unit to make. It is made chiefly from calcium chloride and a seaweed derivative called sodium alginate.
Read the rest on The Guardian.