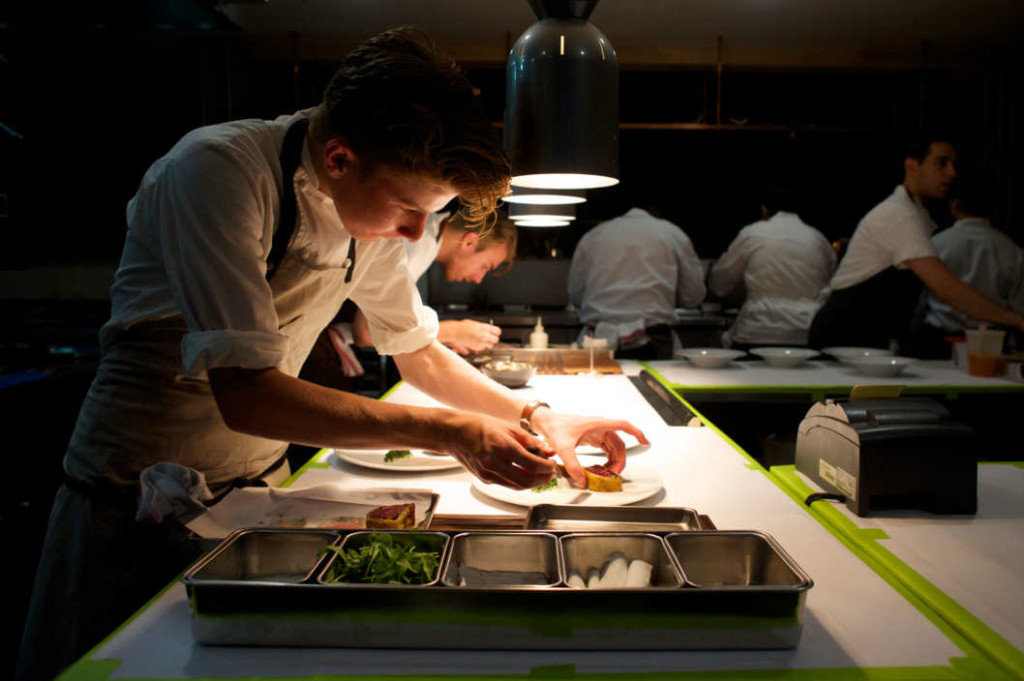 On September 12, 16-year-old Flynn McGarry will open his first restaurant in New York. McGarry, who launched his own supper club at age 11 and has spent time in the kitchens of Alinea, Eleven Madison Park, and Alma, has long attracted strong reactions. His most recent critic is David Santos, formerly of Louro, who ranted on Instagram: "The fact the media even calls him a chef offends me to no end. Chef is something you earn through years of being beaten and shit on and taught by some of the greats … It's not about playing dress up and plating a couple dishes."

McGarry rarely engages with his critics, and through Eureka, he actually wants to shift the focus from his character to his food, saying that he knows he's making himself vulnerable by serving an ambitious, $160, 14-course tasting menu. This week, Grub sat down with McGarry to discuss his decision to open a restaurant at this point in his life, his awareness about his privileges, and how he internalizes all of the negativity surrounding his work.
Read the interview on Grub Street.