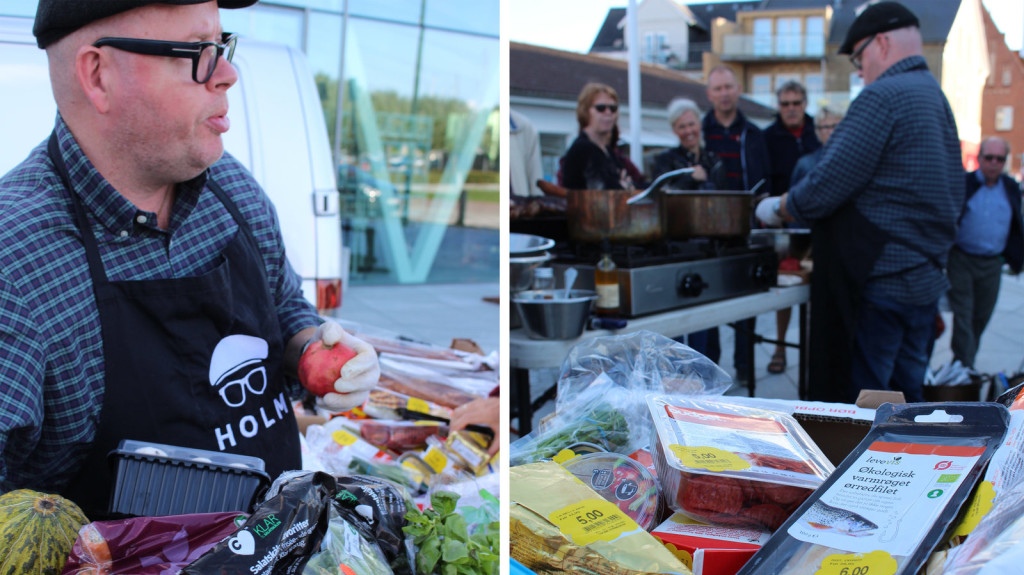 At a festival on the Danish island of Fyn, Claus Holm, a fast-talking Danish celebrity chef, is sniffing and mixing into a pot of stew an ingredient he calls "totally forbidden." It's cream, and it expires today.
Danes' increasing willingness to buy and consume items like just-expired dairy products has helped make them, arguably, the world champions in the fight against food waste. According to a recent report from the Danish government, Danes now throw away 25 percent less food than they did five years ago.
Read the rest on The Salt.