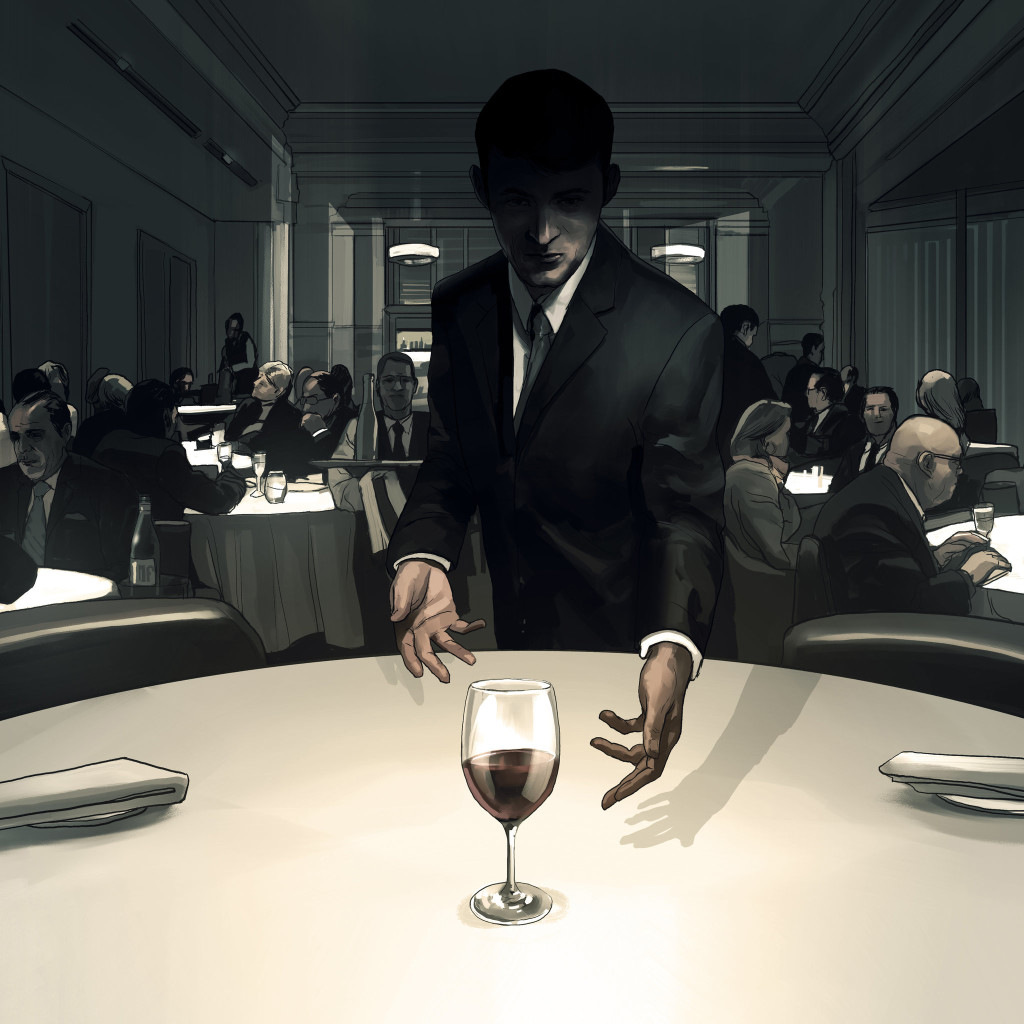 IT'S 4:25 p.m. I make my way through the kitchen, past the prep cooks, up to the locker room on the second floor. Getting dressed takes 10 minutes. That leaves 20 to get "family meal" before the porters break everything down. At 4:55, I'm ready. Lineup is in five minutes — "live at five." I double-check my uniform, an expensive-looking suit issued by the restaurant, before I join the rest of the wait staff downstairs.

Lineup is our final meeting before service. The managers report on menu changes and our ranking on the world's top restaurants list. Sometimes they test us. "Where did Chef get his first Michelin star?" "What kind of stone is the floor made of?" But tonight we just taste the new wine. A classic Burgundy: red fruit, rose petal, underripe cherry; med-high acid, soft tannins. It'll pair well with the pork.
Read the rest on The New York Times.