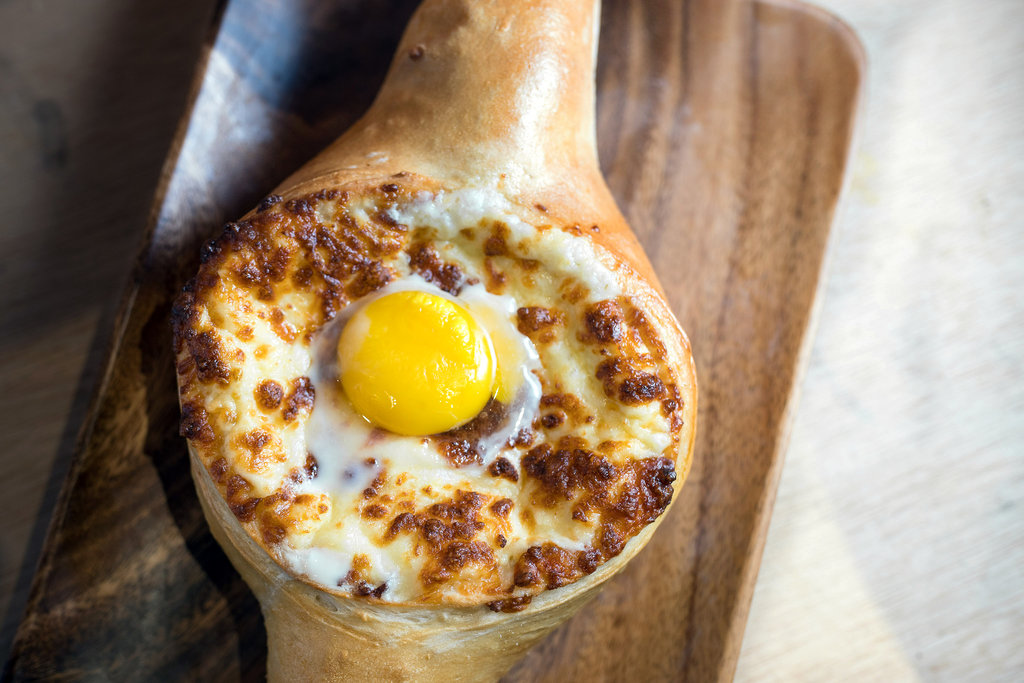 Looking for something new and delicious?
In Georgian, supra is the word for both a feast and the tablecloth that vanishes under it, every inch colonized by dishes that only increase in number, hour after hour. (A proper supra may last three days.)

At Toné-Café, which opened in April near Gramercy Park, there are no tablecloths, nor tables to put them on. Diners commandeer a few stools at a counter barely deep enough to hold a single dish. Food comes quickly, on paper plates or encased in plastic tubs, originally destined for takeout.

…Nevertheless, it is a feast
Read on at the New York Times.