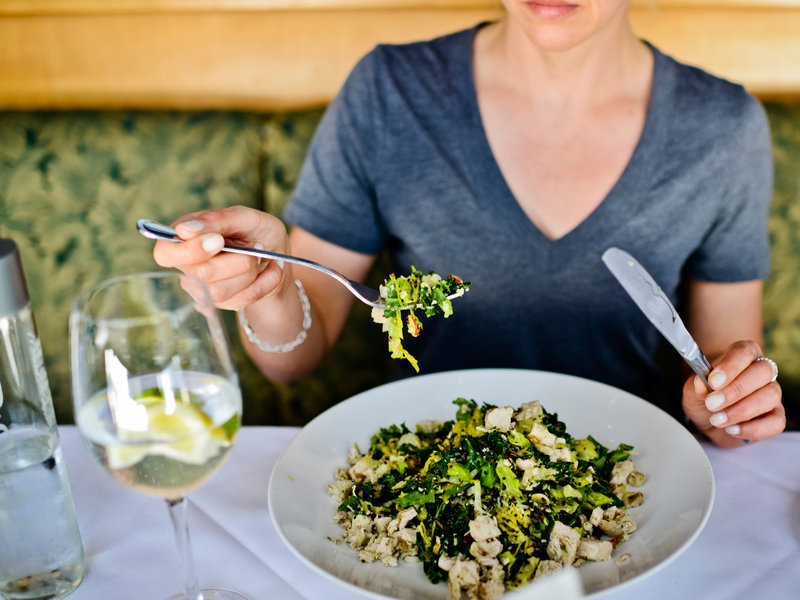 Epicurus, the ancient Greek philosopher, once likened eating alone to "leading the life of a lion or wolf." This philosopher of pleasures, it seems, was a big fan of companionship. Communal meals are woven into our DNA.

But a lot of us are lone wolves these days when it comes to dining. New research finds 46 percent of adult eating occasions — that's meals and snacks — are undertaken alone.
Listen to the story with The Salt.