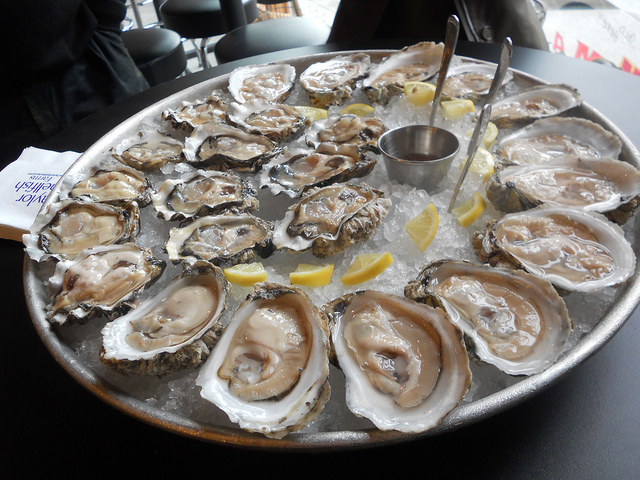 If you've seen a shady oyster deal, call the RCMP.
There is something inherently absurd about food heists.

The image of criminals huddled at the docks—waiting for a shipment of maple syrup to arrive, instead of guns or drugs—really takes the edge away from whatever shady transaction is going down.

Yet the insane price of certain ingredients makes them the perfect target for enterprising thieves who can take advantage of the relatively low security around food.

Last weekend, police in Prince Edward Island, Canada launched an investigation into the theft of $15,000 worth of oysters. According to provincial police, the total loot is roughly 100 boxes of some of Canada's finest bivalves.
Read the rest on Munchies.