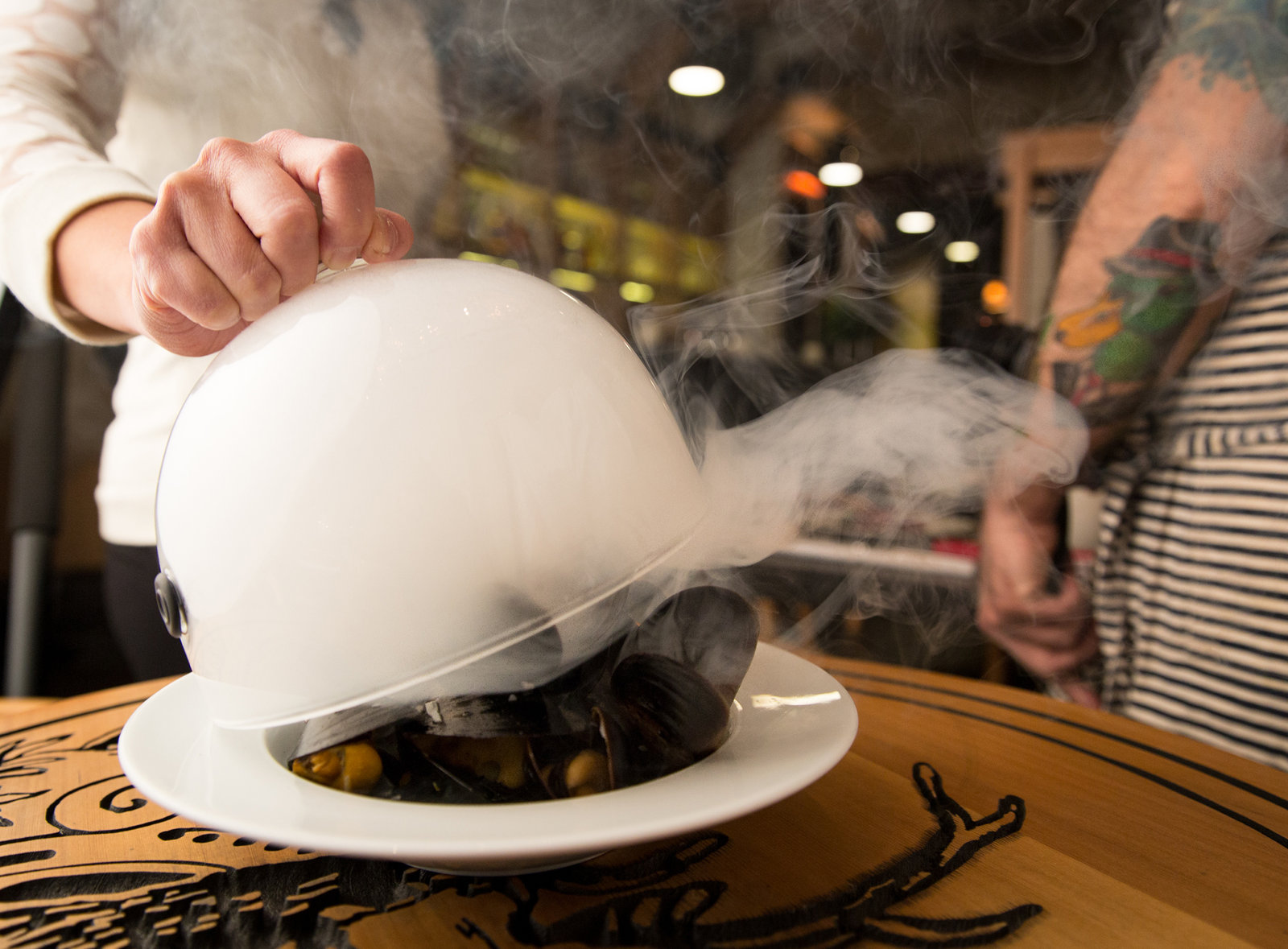 A server at Boralia lifts the foggy glass dome over a dish of briny mussels, releasing the smoky essence of pine and campfire. According to Evelyn Wu, co-owner of this Toronto restaurant, the dish dates back to 1605, and is based on a recipe that French-born explorer Samuel de Champlain made for his men while traveling in Canada.

Wu and her husband and business partner, Wayne Morris, pored through centuries-old cookbooks and historical accounts to develop the concept and menu for Boralia, which they opened in 2014. Both are chefs, and they draw their inspiration for their menu from deep research into traditional Aboriginal dishes, as well from recipes of Canada's early settlers and immigrants. The end result seeks to honor the past, while also reinterpreting Canadian cuisine for the modern diner.
Read the rest on The Salt.