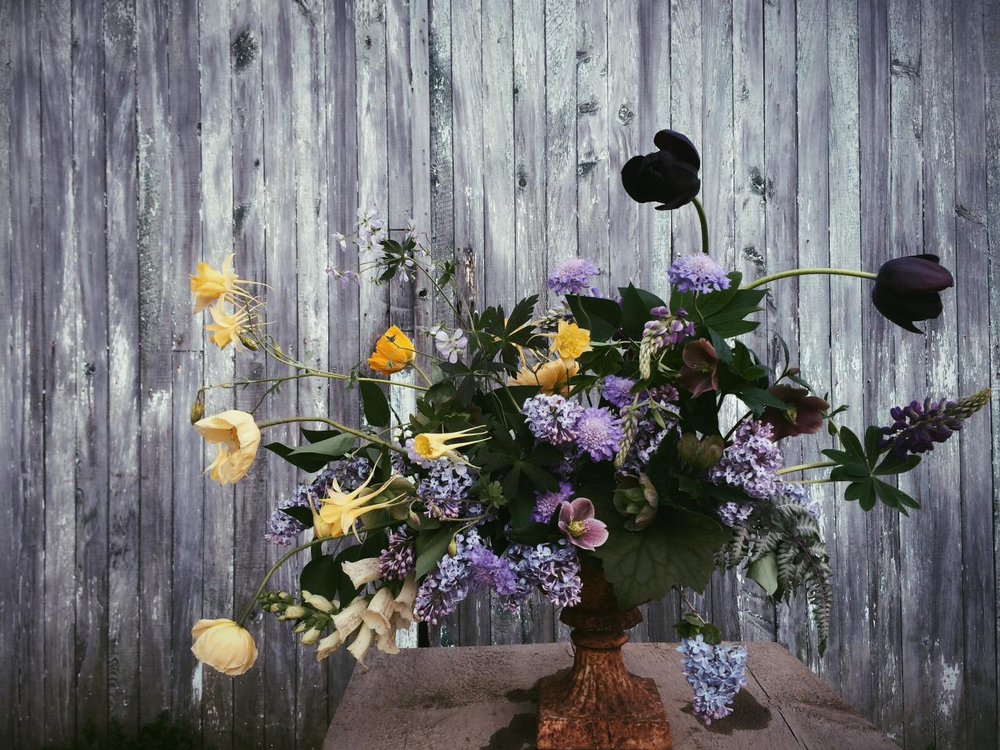 Get inspired and laugh a little with JULIA ZIEGLER-HAYNES.
Julia heads upstate to Worlds End Farm to visit her friend Sarah Ryhanen of Saipua, a Red Hook, Brooklyn-based floral design studio. Sara and her partner Eric are hosting a retreat for the staff of Saipua, so Julia prepares a summer lunch for the team. Inspired by the Mediterranean mezeplatter, Julia makes lamb kofta, spiced chickpeas, labneh, flatbread, and a ricotta cheesecake made with with sheep's milk from the farm.
Watch the video, really it's fantastic, at Munchies.