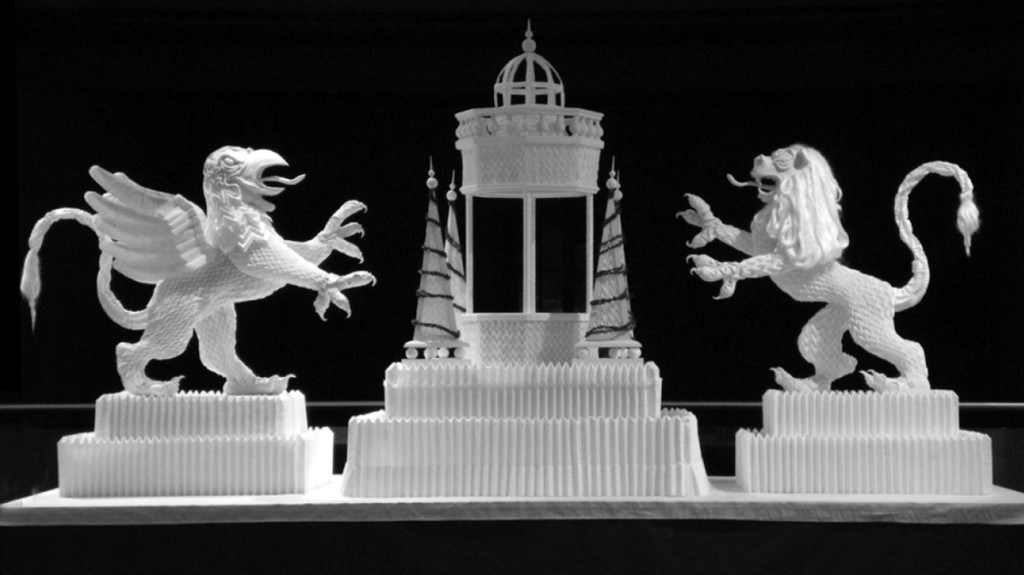 Napkins today are mundane and practical, made from paper or cheap factory cloth and folded, if at all, hastily into a rectangle. But in the past, napkins weren't just for wiping hands or protecting clothing — they were works of art.

Charlotte Birnbaum, who along with folding artist Joan Sallas co-created a history of napkin art in the book The Beauty of the Fold, says the change from "folded cloth to folded art" occurred in 16th century Florence, Italy. It had become fashionable for the wealthy to wear voluminous clothing and ballooned sleeves.
Read the rest on The Salt.