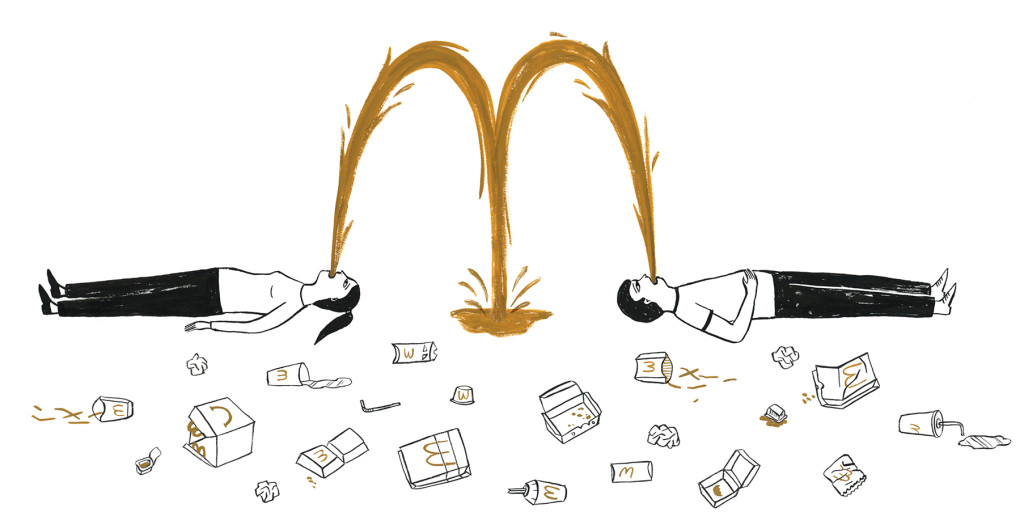 Billions and billions of hamburgers, and so many of them, to judge by the Yelp reviews, served to unhappy people. But why would anyone post a review of McDonald's on Yelp? This is a question that people who post reviews of McDonald's on Yelp often begin by asking. ("I'm not sure what is compelling me…" writes a Chicago customer). Sometimes the answer is that they want to warn other customers away, in the spirit of good citizenship:

"Oh my gosh… avoid this mcdonald's if you can." (St. Louis, Missouri)

"The backyard of an abandoned house is better and more functional than this one. STAY AWAY." (Miami, Florida)

(Original spelling and punctuation are preserved, by the way, here and throughout).
Read the rest on Lucky Peach.