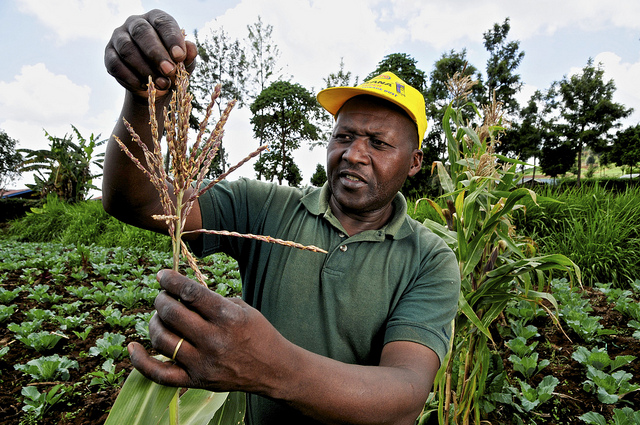 As the West African countries heaviest hit by the Ebola outbreak look to rebuild, food security and nutrition will be key to combatting the lingering effects of the disease. In Liberia and Sierra Leone, agriculture makes up roughly half of each country's GDP. In Guinea, agriculture makes up at least a quarter of the country's GDP, and the deadly Ebola Virus Disease (EVD) has had disastrous effects on food security in the region.

As the death toll of EVD rose, West African countries began to experience labor shortages, and many fields of crops went unharvested, according to U.N. Food and Agriculture Organization (FAO). As part of the measures to prevent the spread of EVD, many West African governments established quarantine zones and restricted the movements of people. Unable to increase food production and with little to no goods moving into these countries, the price of food skyrocketed and led to food shortages. Additionally, the banning of bushmeat like chimpanzee, antelope, and buffalo to prevent further infection deprived many households of a vital source of protein.

Now as the virus recedes, West African countries and the international community are ramping up efforts to combat the next killer: hunger. The World Food Programme (WFP) estimates that as many as 1.4 million people will be food-insecure because of Ebola.
Read the rest on Food Tank.