Stone fruits, you know, peaches, plums, and nectarines are in season.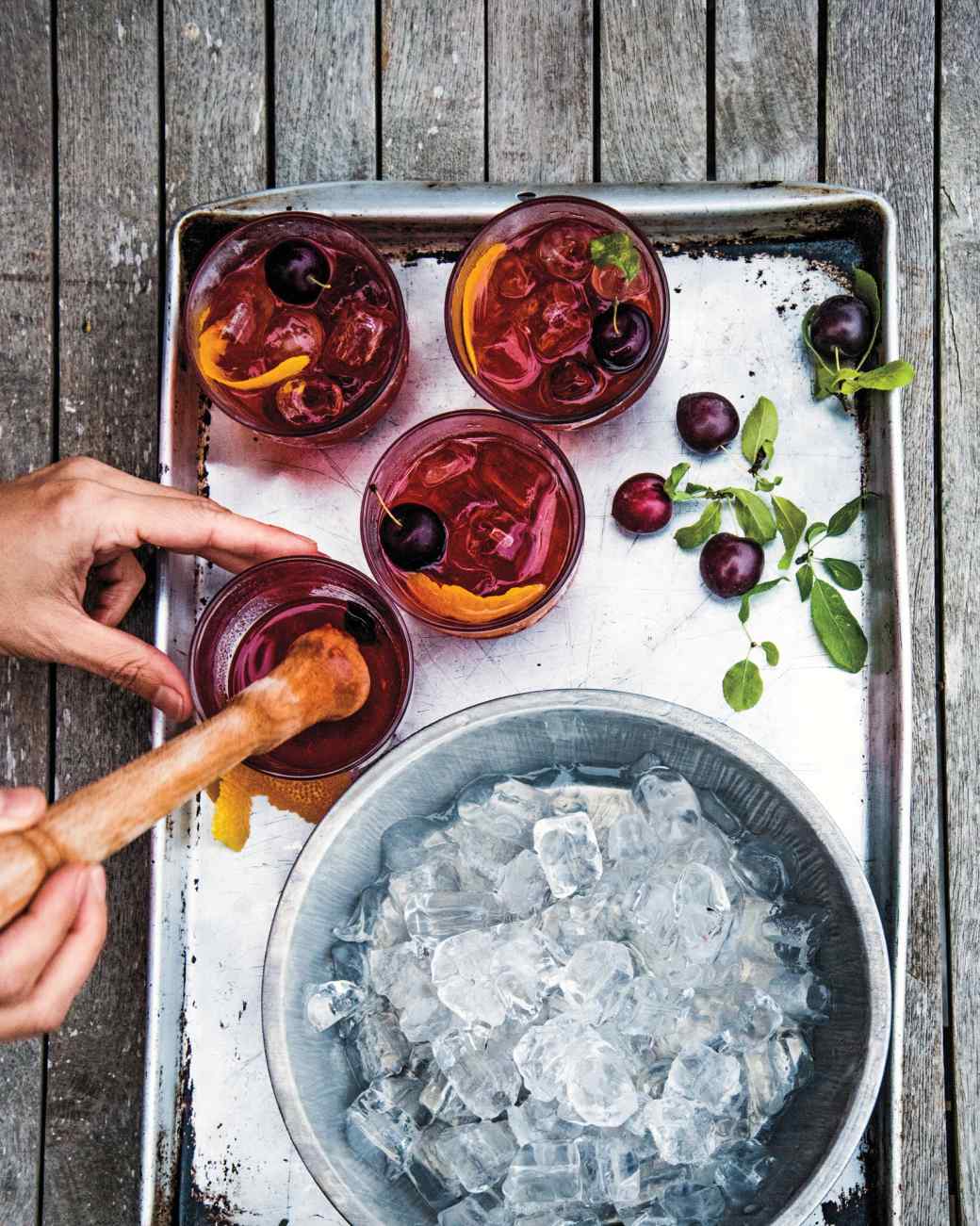 Food editor Shira Bocar's drink of choice for summer evenings on Decatur Island is a play on the Negroni, featuring cherry plums muddled with sugar, Aperol (a citrusy Italian aperitif), gin, seltzer, and a twist of orange.
Find the recipe at Martha Stewart.