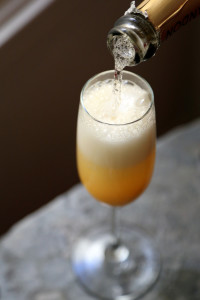 A Study Says Drinking Mimosas in the Sun Will Slowly Kill You
Well, maybe.
A study recently published in the Journal of Clinical Oncology explores the direct correlation between malignant melanoma and the sultry spinster of summertime: citrus.
Physicians have long believed that psoralens, the compounds found in abundance in citrus fruit, can directly affect skin's sensitivity to light exposure, a belief that was mainly upheld by anecdotal evidence.
To see the full article from Vice's Munchies Click Here.