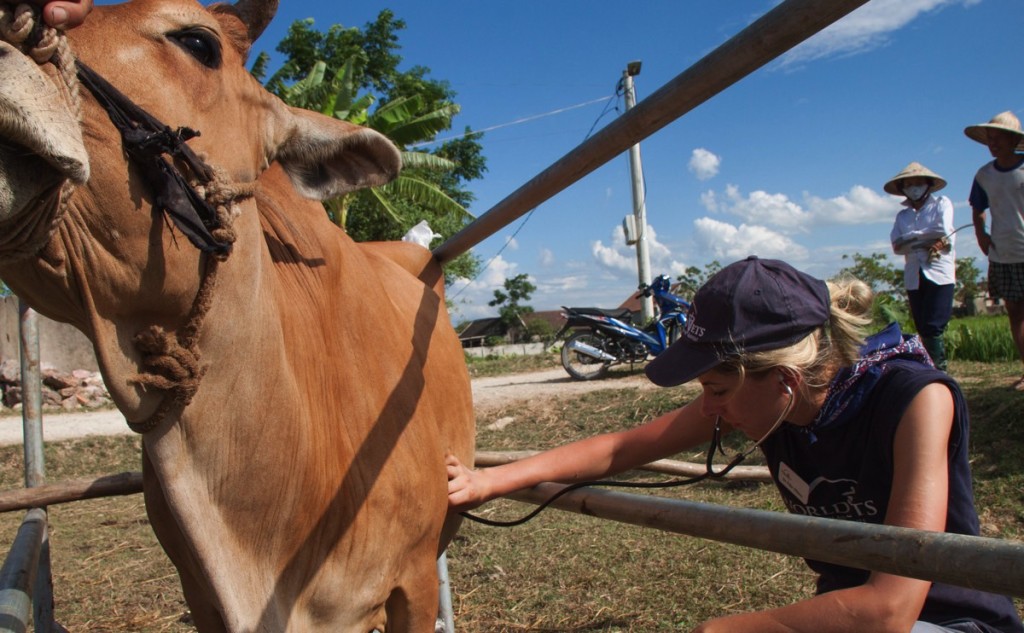 For those trying to have assured work after college, it's looking more and more like agriculture is the field to study.

On the heels of a USDA announcement that there are more jobs in agriculture than candidates to fill them, the Associated Press reports on a particular field that could use some qualified workers: veterinary medicine.

According to the Association of American Veterinary Medical Colleges, about 3,000 veterinarians graduate from the 30 accredited veterinary programs in the United States every year. That's a perfectly decent amount, but about two-thirds of them are trained specifically to handle pets, or companion animals, as they're called in the field. Only 8 percent focus specifically on food animals like cows, pigs and chickens, and another 7 percent have training that includes but is not limited to food animals. (The remainder of veterinary specialties is taken up mostly by horses and various smaller specialties; the University of California, Davis has a camelid specialty, for example.)
Read the rest on Modern Farmer.