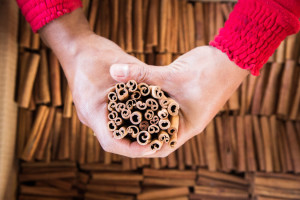 Many people have probably never heard of cassia, but the everyday spice is tucked away in kitchen cupboards across North America. Commercially branded as cinnamon, cassia is the most commonly sold type of cinnamon in U.S. and Canadian supermarkets…

…By way of background, cassia is grown primarily in China, Vietnam, and Indonesia, while its rarer and more expensive relative, ceylon cinnamon, comes from Sri Lanka. Many people can't taste the difference between the two types, but cassia is typically described as hotter and more intense than ceylon, which is regarded for its lighter, more complex flavor.
To read the full story please visit The Plate.