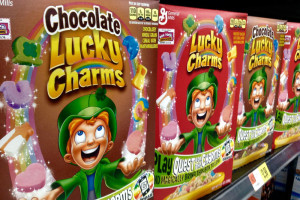 We hate to break it to you, Mr. Leprechaun, but someone really is after your Lucky Charms: General Mills.

Or more specifically, it's after the artificial colorings used to give the cereal its trademark rainbow-colored marshmallow shapes. General Mills on Mondayannounced it will remove artificial colors and flavors from all of its cereals.
To read the full story please visit The Salt.