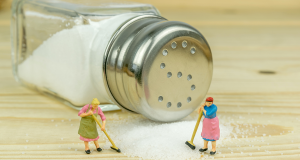 Bacon, beer and burgers might sound good for dinner, but when thousands of pounds worth of these items have spilled out of overturned tractor-trailers onto roads, it has caused havoc for drivers and headaches for those tasked with cleaning up the mess…

The latest incident took place June 5 in a meat-related mishap involving 70,000 pounds of bacon that came spilling out of a tractor-trailer in Wilmington, Illinois, due to an accident with a passenger train. According to NBC Chicago, an Amtrak train en route from San Antonio to Chicago collided with a truck that was obstructing the tracks. The impact split the trailer in two, sending the packaged pork product spilling out in all directions.
To read the full article please visit The Modern Farmer.