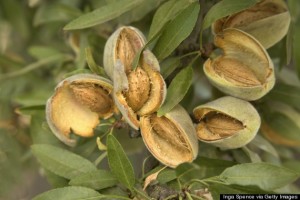 I can't tell you how many times in the last month someone has come up to me and said something like, "Do you think I should stop eating almonds?" or "I really miss almond butter, but I just can't bring myself to buy it anymore."

It's typical: We focus on a minuscule part (almonds) of a huge problem (water use in California) and see it as the key to fixing everything: If only we stopped eating almonds, the drought would end! (If only we stopped eating "carbs," we wouldn't be overweight.) But there are parts of the state where growing almonds makes sense. Using dry farming techniques that take advantage of residual moisture in the soil and rainfall, there is some ideal almond country in California.

Almonds are not the enemy, and the water-use problem is not going to be fixed by Americans cutting back on them.
To read the whole story please visit the NY Times.