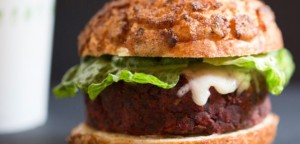 Devised as a way to show consumers that food is thrown away much more than necessary,  the pop-up, held at Blue Hill and featuring a different highly regarded chef each night, was a success. The restaurant was full for two weeks and every food writer and chef was there and writing about it.

And now the idea has hit the mainstream: Shake Shack announced Wednesday that it will sell 500 wastED Juice Pulp Cheeseburgers, created by Barber, this Friday, May 29.
To read the full story please visit AM New York.