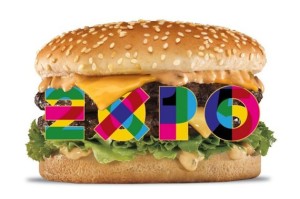 Things are heating up in Milan between McDonald's and Slow Food…

It all started on May 19 when, on the occasion of the grand opening of the Slow Food pavilion, Carlo Petrini, its founder and president, critiqued the organization for the presence of participants as different as Slow Food and McDonald's. "In front of those who sell meat in a bun for 1.20 euro, how do you explain the value and the prices of those who raise and produce according to certain criteria?" he was reported saying during his address. Slow Food's goal, as stated on its website, is to "ensure everyone has access to good, clean and fair food," while preventing the disappearance of traditional food cultures and traditions.
To read the full story please visit the Huffington Post.